Visit This Missouri Prairie for Stunning Views and A Chance To Spot These Rare Birds
Native grasslands once covered more than 15 million acres of Missouri land. Now only one percent of Missouri's prairies are still in existence. In addition to the loss of these native grasses and plants, the destruction of Missouri's prairies also impacted the wildlife that grazed on these grasslands. Bison, prairie chickens, small mammals and many other types of small birds and insects live can be found on Missouri prairies but their numbers have dwindled along with the grasslands over the years. Conservationists have been hard at work restoring Missouri's native grasslands and today you can visit Dunn Ranch Prairie and see the breathtaking prairie landscape and the beautiful wildlife that calls Dunn Ranch home.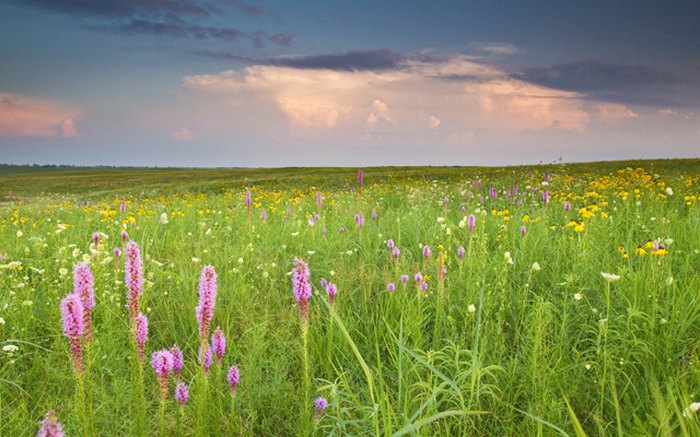 Have you seen a wild bison or prairie chicken? Tell us what you would be most interested in seeing when visiting Missouri's prairies.
Do you love spending time outdoors? If yes, you'll want to find out about the 15 most relaxing spots in nature in Missouri.
OnlyInYourState may earn compensation through affiliate links in this article.