10 Small Towns In Rural Missouri That Are Downright Delightful
Just about half of Missouri's population (roughly 6.1 million residents) lives within the St. Louis and Kansas City metro areas. So, if you're doing the math, that means that the other half of Missouri's population can be found in small towns scattered throughout the rural countryside. Drive across the state and you'll find an abundance of diverse landscapes and charming small towns that are downright delightful. Here are 10 of the most charming small towns in Missouri that are worth a visit: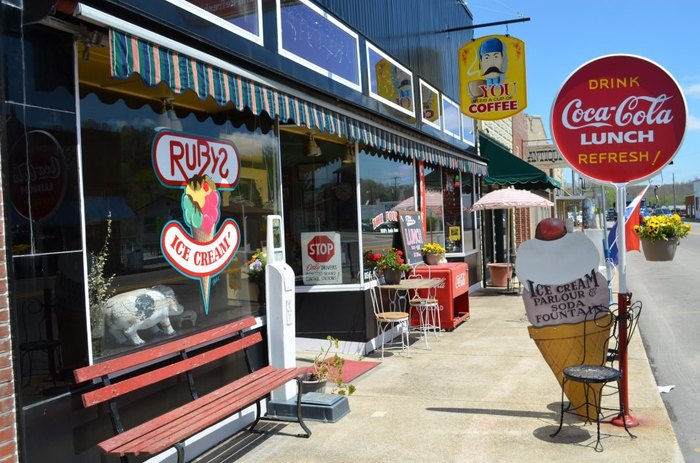 Have you visited any of these charming small towns in Missouri? Did we miss any of your favorite little locales in the Show-Me State? Share your thoughts in the comments below!
Can't get enough of small-town life? Check out this article about the coolest little towns in Missouri.
OnlyInYourState may earn compensation through affiliate links in this article.
Address: Steelville, MO 65565, USA
Address: Richmond, MO 64085, USA
Address: Chillicothe, MO 64601, USA
Address: Higginsville, MO 64037, USA
Address: Louisiana, MO 63353, USA
Address: Caruthersville, MO 63830, USA
Address: West Plains, MO 65775, USA
Address: Hollister, MO 65672, USA
Address: Neosho, MO 64850, USA
Address: Fredericktown, MO 63645, USA
charming small towns in Missouri
July 27, 2021
What are the best small towns in Missouri?
Oh boy -- are you going to make us choose? Because Missouri is simply full of delightful small towns, each offering their own unique slice of life in the Show-Me State! So instead we'll talk about *some* of the best small towns in Missouri. In terms of charm, these 17 towns all offer a picturesque piece of small-town life, and include beautiful locales like Ste. Genevieve, a little French Colonial Village that is Missouri's oldest town that's full of historic homes and buildings, restaurants, wineries, and microbreweries. Fulton is about as charming as it gets; the county seat of Calloway County, the towns boasts 69 buildings on the historic registry, including the National Churchill Museum, located on the campus of Westminster College, along with the Berlin Wall sculpture. Also, there is Kemper Center for the Arts, Westminster Gallery Art House, Backer Auto World Museum, and the Brick District, so you will never run out of things to do here, either!
What's the most beautiful small town in Missouri?
Well, Weston is a charming small Missouri town with a population of just under 2,000, and the town earned recognition from House Beautiful as being one of the most beautiful small towns in the country. House Beautiful looked at a list of criteria, and lauded Weston for its abundance quaint retailers, antique stores, and artisan shops. There's an old-fashioned soda fountain in town, which takes the "charm factor" over the top; and in terms of scenic beauty, the Weston Bend State Park is quite stunning.
What are some fun day trips in Missouri?
When there's so much to do and see in Missouri, the best way to explore really is via road trip. Luckily, you've come to the right place! Here are the absolute best road trips in Missouri that will take you to the state's most eerie abandoned places, beautiful natural wonders, winsome small towns, and much, much more!