Most People Have No Idea There's An Underwater Ghost Town Hiding In Mississippi
There are a number of ghost towns throughout the United States, so it comes as no surprise that there are several abandoned towns in Mississippi. However, most people are unaware that we actually have an underwater ghost town hiding in the Magnolia State! Prentiss, Mississippi started off as a thriving river port and the county seat of Bolivar County. By the 1870s, it was swallowed by the mighty Mississippi River and had practically disappeared forever.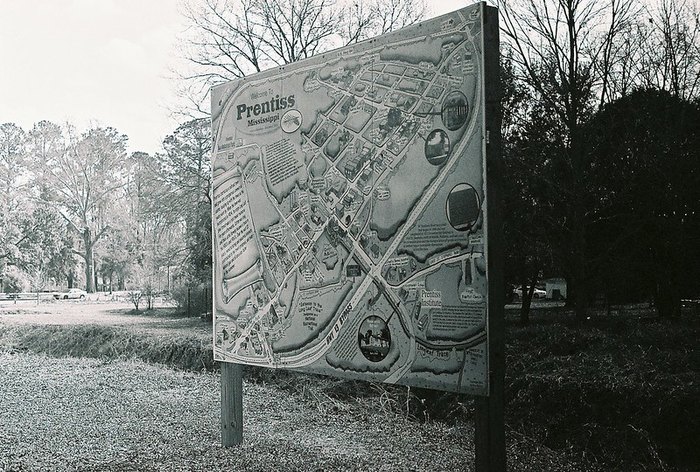 Prentiss, MS has not been exposed again since the 1950s, so it appears that the city may be lost to the Mighty Mississippi for the rest of time. Did you know about this Mississippi underwater town? Or know of any others in the state? Tell us in the comments section!
We've also got a drowned island in Mississippi that you may want to check out. It was once nicknamed the Monte Carlo of the South, but it's completely gone now.
OnlyInYourState may earn compensation through affiliate links in this article.
More to Explore
Ghost Towns In Mississippi
Are there any other ghost towns in Mississippi?
It's amazing that there are so many ghost towns in Mississippi, though it does make more sense when you think about how long and storied our history is here in the Magnolia State. One of the most famous is the town of Bankston, in Choctaw County. This city was once fairly large, with several factories that produced war supplies for the Confederacy. Because it was such an important supplier to the Confederate Army, the Union Army burned down all of the town's factories in December 1864. Since this was the main industry in Bankston, there wasn't really much left to survive. Today, it's practically completely abandoned other than the town cemetery.
What is another abandoned place in Mississippi?
We have some pretty creepy abandoned places in Mississippi. Some of them are surrounded by rumors of ghosts and ghouls, others just have your general run-of-the-mill spookiness of a place that hasn't been lived in for years. Have you ever heard of Royal Land? It was once a small amusement park in Meridian, but it's been closed for decades and is now quite eerie. It looks like something out of a nightmare, not a fun-filled vacation!
What is the most haunted place in Mississippi?
Natchez is a small town, so it may be surprising to you that it's among the most haunted places in Mississippi... but it is! This place allegedly has insane paranormal activity and attracts many thrill seekers looking to encounter a ghost. Several buildings here, including the oldest building in town, are said to house multiple ghosts.
Related Articles
Explore Mississippi
Featured Addresses