The Mississippi Pumpkin Patch Where You Can Also Take A Hay Ride
Nothing says "fall in Mississippi" like a hay ride or visit to a pumpkin patch. Oftentimes, you'll find both in one locale – and that's exactly the case with Bull Bottom Farms, well, sort of. The farm does feature hay rides and a pumpkin patch; however, that's not all it has. Visitors can enjoy a slew of seasonal festivities – and then some, which is why Bull Bottom Farms is an ideal place to celebrate fall in Mississippi.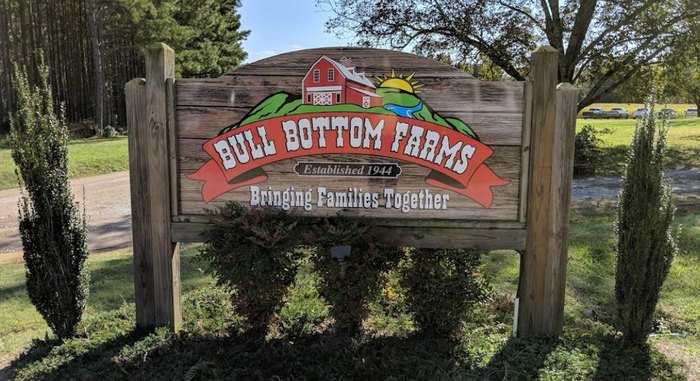 There's no doubt about it. If you want to make the most of fall in Mississippi, you've got to visit Bull Bottom Farms! For more information, call the farm at (662) 614-5746. You can also visit the Bull Bottom Farms website. And don't forget to like Bull Bottom Farms on Facebook for more information on seasonal events and festivities.
Not far from Bull Bottom Farms, you'll find another small town gem, Old Mountain Outdoor Adventure Park. Also a great visit during fall in Mississippi, the park is home to obstacle courses, hiking trails, and other activities. It also includes an aerial net obstacle course, which was only the second of its kind in the U.S. at the time of its construction.
Address: Bull Bottom Farms, 1641 Sayles Rd, Duck Hill, MS 38925, USA