To This Day, The Lady In Red Remains One Of Mississippi's Most Baffling Mysteries   
Like any other state, Mississippi has its fair share of legends, lore, and mystery. One of the state's most baffling mysteries involves the Lady in Red, whose perfectly preserved corpse was found decades ago on a Mississippi plantation. To this day, many facts about the Lady in Red, including her identity, remain unknown. Read on to learn about the baffling Mississippi mystery of the lady in red found on the Egypt Plantation.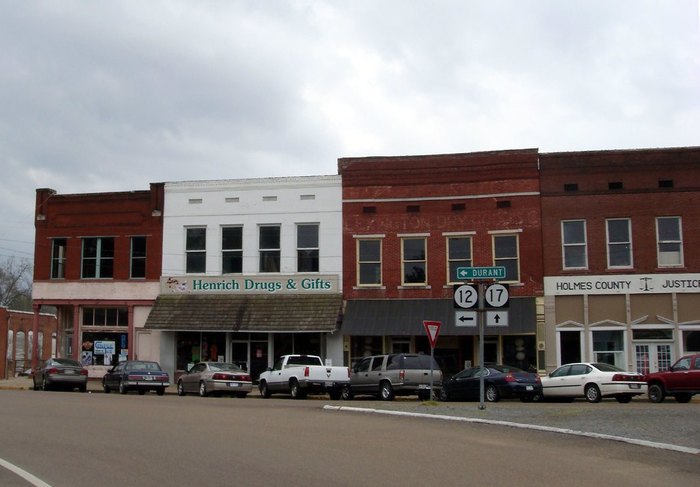 Watch the drone footage below to see more of the historic Odd Fellows Cemetery.
For more information on the Lady in Red's gravesite, visit the Odd Fellows Cemetery website.
The mysterious lady in red found on Egypt Plantation in Mississippi may just remain an unsolved mystery. Without more information, we all will be left in the dark. Did you know about the Lady in Red? Have you ever visited her gravesite? Tell us your thoughts in the comments section.
This isn't the only Mississippi mystery that will have you scratching your head. Read about eight other Mississippi mysteries in this article.
OnlyInYourState may earn compensation through affiliate links in this article. As an Amazon Associate, we earn from qualifying purchases.
More to Explore
More Plantations in Mississippi
Where is the Lady in Red buried?
The Lady in Red is now buried in the Odd Fellows Cemetery in Lexington, Mississippi. She was moved after her discovery on April 24, 1969, on the Egypt Plantation in Cruger, Mississippi while the land was being dug for a septic system. She was found in a Fisk iron coffin with a glass viewing window.
What was the purpose of the window in the iron coffin?
The window in the iron coffin had multiple purposes. It allowed the next of kin to identify the coffin's occupant without having to open the coffin and release unpleasant odors or even possible disease. A secondary reason for the window was an extra measure to prevent someone from being buried alive. If by chance they were still living condensation would form inside the coffin when they breathe.
What is the oldest plantation in Mississippi?
The oldest plantation in Mississippi is the Selma Plantation located in Natchez, Mississippi. The home was built in 1811 by Gerard Chittocque Brandon. This Federal style building was listed on the National Register of Historic Places on June 15, 1989.
Are there still plantations in Mississippi?
Mississippi plantations still exist. Some plantation homes have been restored and are open for tours, others are currently being lived in, and others lie abandoned and being reclaimed by nature. Here are a few plantations in Mississippi that are slowly being taken over by the passing of time:
1. Melmont: Natchez, MS
2. Mount Holly: Lake Washington, MS
3. Arlington: Natchez, MS
4. Prospect Hill: Lorman, MS
5. Saragossa: Natchez, MS
6. Georgianna: Cary, MS
7. Susie B. Law House: Lake Washington, MS
Read more about these old abandoned Mississippi plantations and see photos of their current state. Some of them may not last much longer before nature takes them over completely.
Related Articles
Explore Mississippi
Featured Addresses

965 Rockport Rd, Lexington, MS 39095, USA