Mantorville Is Allegedly One Of Minnesota's Most Haunted Small Towns
The Land of 10,000 Lakes is full of spooky places. In Anoka Minnesota, the Halloween Capital of the World, there are said to be more than a few hauntings. Sauk Centre is home to a haunted hotel. And there are plenty of creepy cemeteries as well. But did you know some entire towns are considered to be haunted? Mantorville, Minnesota, is home to some of the state's oldest buildings. According to the 2011 book Haunted Mantorville: Trailing the Ghosts of Old Minnesota, those old buildings might just be full of ghosts. Read on below to learn why this small town is one of Minnesota's most haunted small towns.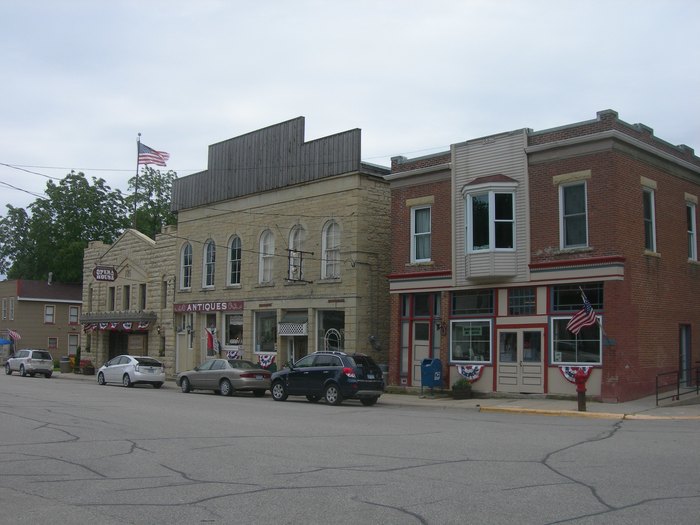 Many of Mantorville's buildings have had reports of ghostly apparitions, strange sounds, and flickering lights. These telltale signs of hauntings make it clear that Mantorville is one of the most haunted places in Minnesota. Have you ever traveled there?
OnlyInYourState may earn compensation through affiliate links in this article.
Address: Mantorville, MN, USA
Mantorville Minnesota
September 25, 2022
Where is Mantorville Minnesota?  
Mantorville is a small town in Minnesota located in Dodge County, which is found in the southeastern part of the state. It's an older town, having been founded in 1854, and you know what that means: with old towns come lots of history, and with lots of history comes the occasional ghost story! Mantorville is one of those haunted places in Minnesota with lots of legend and lore behind it, and thanks to this, it's one of our favorite Minnesota small towns! 
What is the most haunted town in Minnesota?  
Well, Mantorville, of course! There are numerous sources that typically name it among the most haunted towns in Minnesota, and for good reason: the ghost stories go WAY back. But other than Mantorville, there are certainly more – for example, did you know that St. Paul has numerous allegedly haunted places scattered all over the city? For example, there used to be a restaurant here called Forepaugh's, and it was famous for its ghosts, namely the ghost of a woman named Molly. The place is closed now, but we have no doubt that Molly will stick around whenever the place re-opens as something new. Other haunted places in St. Paul include Mounds Theatre, which was built in 1922, and even the St. Paul City Hall is known to have hauntings going on. Maybe St. Paul is the most haunted town in Minnesota.  
Where are some infamously haunted places in Minnesota? 
Of course, the hauntings in Minnesota aren't limited to just St. Paul and Mantorville; other infamously haunted places in Minnesota include the old Glensheen Mansion in Duluth, which was built in 1905 and was the unfortunate location of the murders of two of its residents once upon a time. Another famous haunting in Minnesota is that of the Warden's House in Stillwater, where it's said that the ghost of a young woman holding her stomach and grimacing has been spotted numerous times. Interestingly, the wife of the final warden to live in the mansion did indeed die of appendicitis – weird, huh?