The Manistee River Trail In Michigan Completely Transforms In The Winter Months
If you love to explore the great outdoors, Michigan is the perfect place to be. No matter what the weather is like outside, there's always something new to discover – from stunning shorelines to waterfall wonders and everything in between. During the chilly months, you might think that hiking should take a backseat to indoor adventures, but we couldn't disagree more. Check out the Manistee River Trail, one of the best winter hikes in Michigan!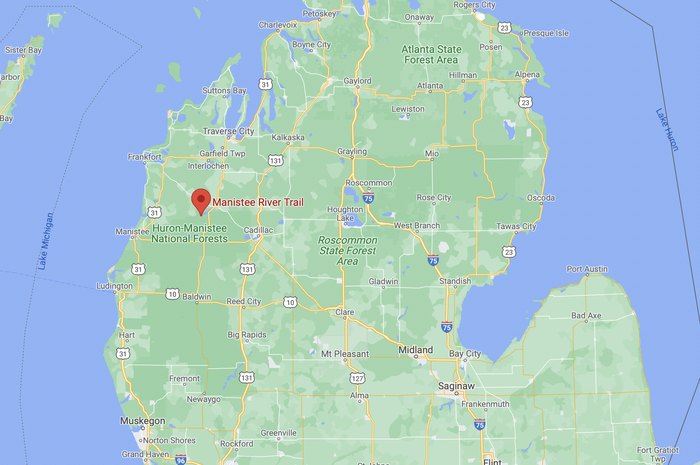 For additional information and a Manistee River Trail map, visit the Forest Services website. Have you hiked this breathtaking winter trail in Michigan during previous outings? Did you have the chance to appreciate its snow splendor? Share your thoughts and photos with us by leaving a Facebook comment or recommend another great hiking locale by filling out our official nomination form.
Ready for another unique place to hike? You'll want to read about this historic farmstead trail in Michigan.
Address: Hodenpyl Dam Pond, Michigan 49668, USA
OnlyInYourState may earn compensation through affiliate links in this article.
Winter hikes in Michigan
December 02, 2022
What are some beautiful places to visit during the winter in Michigan?
Looking for some inspiration to get out and embrace the cold weather season in Michigan? Here are some places that positively sparkle in the winter and also offer some superlative winter hikes in Michigan:
Pictured Rocks National Lakeshore.

Come winter, Pictured Rocks is transformed by snow and ice into an otherworldly landscape that's reminiscent of Planet Hoth from "The Empire Strikes Back." But this Michigan landscape is

not

 a figment of George Lucas's imagination; it's a 

real-life place that's truly wondrous

. Come wintertime, the caves at Painted Rocks are covered in hundreds of icicles, with waterfalls that are quite literally frozen in time (so if you visit, you'll most definitely need to bring ice picks and cleats). And in February, Painted Rocks National Lakeshore is the site of an epic winter celebration, with the annual Michigan Ice Fest attracting some of the best climbers in the country.

Ice Caves in Eben, Michigan.

These Michigan ice caves are a real-life ice castle designed by Mother Nature herself. Situated within Rock River Canyon Wilderness in the Hiawatha National Forest, these icy caves are truly breathtaking. The caves consist of countless frozen icicles and other icy formations that appear when temperatures drop each year, typically starting in December. You'll need to embark upon a 0.75-mile trek to access these caves, and snow cleats are recommended for both the trek and caverns themselves. It's well-worth the effort, however, as these caves are a dazzling display of some of Mother Nature's finest work.

Tahquamenon Falls has long attracted waterfall chasers and adventure seekers. One of the most visually stunning falls in the country, the signature brown running through these falls comes from tannins absorbed from cedar and hemlock swamps. While this chemical reaction can cloud the falls in the summer, during the winter months, the tannins infuse the frozen falls with a delightful — and unexpected — pop of color. There are many, many frozen falls in Michigan, but Tahquamenon is the most accessible — and captivating!
Address: Hodenpyl Dam Pond, Michigan 49668, USA
OnlyInYourState may earn compensation through affiliate links in this article.