These 10 Iconic Foods In Michigan Will Have Your Mouth Watering
Food in Michigan can't be beat, there's no denying it. It probably has a lot to do with all the cold, winter months that we are simply drawn to hearty, savory dishes. It's as if we need that extra food in Michigan to keep a tad warm when the weather gets bad. And if you've ever sat down and thought about, "What food is Michigan known for," you likely started drooling. Just take a look at some of the most mouthwatering food in Michigan below. Many of them are extra meaty, cheesy, or doughy. They're the kinds of foods you might like to scarf down when you're busy on the job in an automotive factory, or maybe your ancestors dug in when they worked in the mines in the UP. Many other dishes reflect the heritage of some of Michigan's forefathers. Whatever the case may be, we have a feeling you have a deep appreciation for many of these dishes.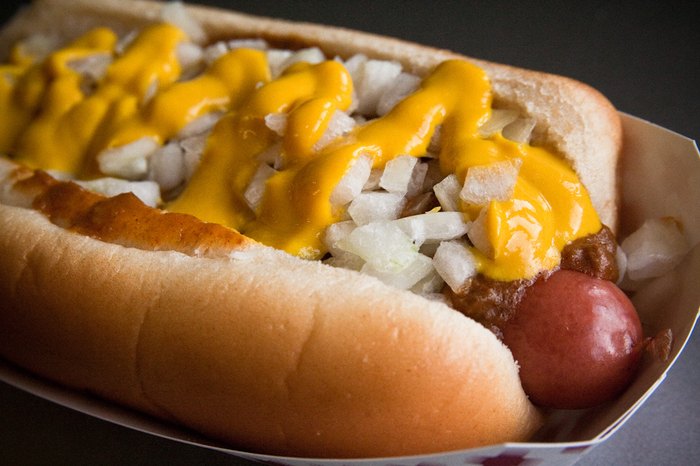 Not fair – we just ate. But we are literally hungry all over again just looking at all this! Excuse us while we wipe the drool from our mouths! Anyway, enough about us! What do you think about food in Michigan? What is your favorite Michigan food? And where do you get it? To you, what food is Michigan known for?
The fantastic food in Michigan isn't the only thing that sets the state apart. The Mitten State is truly one-of-a-kind, which means there are lots of things to love about Michigan.
OnlyInYourState may earn compensation through affiliate links in this article.
Food In Michigan
May 02, 2022
What is the most popular restaurant in Michigan?
Food in Michigan is a big deal, so it only makes sense that the state is brimming with great restaurants. Of all the famous restaurants in Michigan, one of the most popular is the Old Tavern Inn in Niles. Opened in 1835, it's recognized as the oldest business in Michigan still operating in its original building. Historic photographs are plastered on the restaurant's walls, telling the story of the landmark eatery, making for a fun impromptu history lesson and great meal all in one.
What is the smallest restaurant in Michigan?
There are lots of tiny restaurants in Michigan that shouldn't be overlooked and Whitehouse Restaurant in Clare is one of them! Serving up some of the most famous food in Michigan, the iconic eatery has been in business since 1935. Proving that good things come in small packages, it's known for its mouthwatering menu of burgers, homemade soups, delicious breakfast, and more.