9 Stores That Anyone Who Grew Up In Detroit Will Undoubtedly Remember
The Motor City offers plenty of shopping opportunities nowadays — but back in the day, there were some top-notch old department stores in Detroit folks still rave about! From quirky boutiques to standard retail stores, there's always been an abundance of amazing stores and shops here in the Motor City to satisfy every sort of shopper. There are plenty of now-defunct stores from the Detroit area that bring up all sorts of memories for lifelong residents — and we're here to take you on a little trip down memory lane. Here are nine department stores that you'll surely remember if you grew up in or around Detroit, Michigan.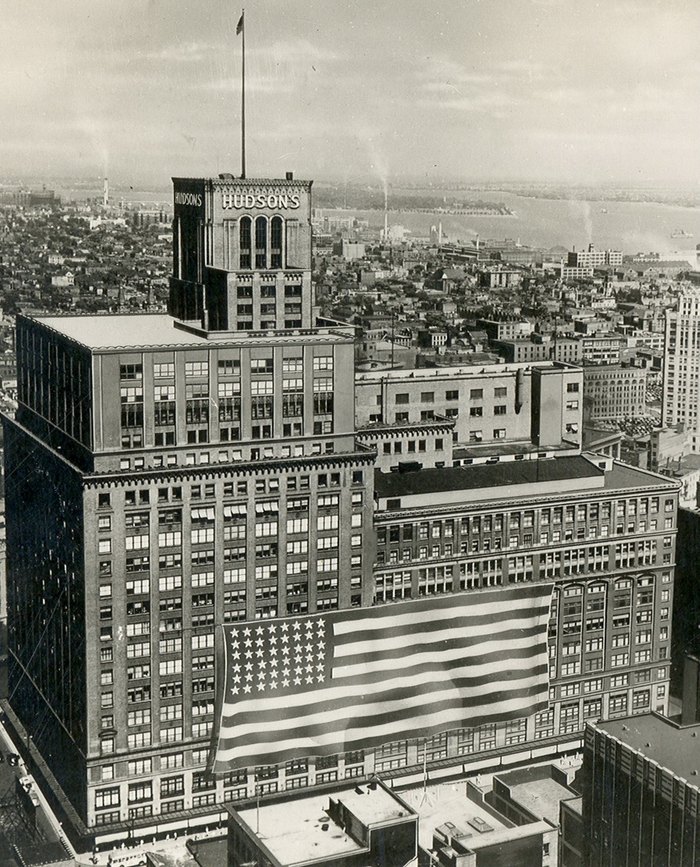 Curious to see more of the Thanksgiving commercial from Federal's, one of the most well-known old department stores in Detroit? Take a look at the full ad, courtesy of YouTube User robatsea2009:
Okay, Detroiters: we're sure there are other old department stores in Detroit we forgot to include on our list. Please feel free to share your memories and suggestions with us in the comment section below. Who knows; maybe we'll include your ideas in a future article!
OnlyInYourState may earn compensation through affiliate links in this article. As an Amazon Associate, we earn from qualifying purchases.
More to Explore
Old Department Stores in Detroit
What are some other old department stores in Detroit?
If you often find yourself wondering feeling nostalgic for days past, or wondering what happened to old department stores in Detroit such as Arlan's, we totally understand. If you're a longtime Detroiter, you might have fond memories of shopping at Crowley's or another one of Detroit's most iconic department stores. Alongside competitors like Kern's and Hudson's, Crowley's offered a go-to shopping spot in downtown Detroit and boasted stunning Christmas decor during the holiday season. The downtown location operated between 1909 and 1977, with a secondary location remaining in business until 1999. We miss these old department stores in Detroit, which brought so much life and business to the downtown area.
What are some other old stores and places in Detroit that are no longer open?
Feeling nostalgic? Us too! That's why we put together this list of nostalgic places in Detroit that we miss. One of our favorites places is a former amusement park. If you grew up in or around Detroit, you might remember the thrill of hopping aboard a ferry and making your way through the Detroit River to visit Boblo Island, an amusement park that operated from 1898 until 1993. Throughout the generations, thousands of locals and visitors alike enjoyed thrill rides, refreshments, dance hall gatherings, and so much more at this vibrant locale on Ontario's Bois Blanc Island. Another place that harkens back to Old Detroit is the now-defunct Statler Hotel, which was opened in early 1915 along Washington Boulevard. Throughout the years, this large hotel hosted guests like magician Harry Houdini, who went on to pass away in Detroit during his visit. Following a series of name and ownership changes throughout the year, the 18-story hotel was demolished in 2005.
Related Articles