8 Mom & Pop Restaurants In Detroit That Serve Home Cooked Meals To Die For
Chain restaurants certainly have their appeal, as do fancy, high-end eateries that are perfect for special occasions. But there's something completely unique and charming about dining at a family-owned "mom and pop"-style restaurant. And boy, oh boy does Detroit have some amazing places to grab breakfast. When you stop in at these nine spots in the Motor City, you'll feel right at home. Here are some of the best breakfast places in Detroit.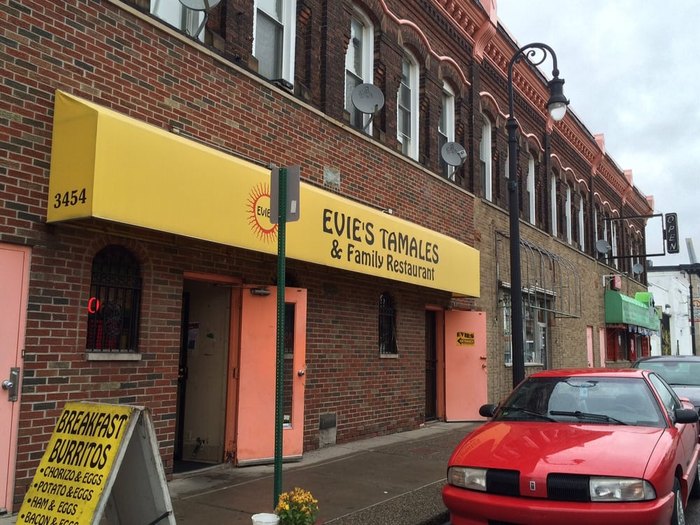 Detroit has a diverse population which means you have plenty of options when it comes to finding really good breakfast places in Detroit. From tacos and tamales to authentic Jamaican jerk chicken, and of course the ultimate Coney dog. Which "mom and pop" restaurant in Detroit is your all-time favorite? If your favorite Detroit breakfast places weren't on this list make sure you tell us all about them in the comment section!
OnlyInYourState may earn compensation through affiliate links in this article. As an Amazon Associate, we earn from qualifying purchases.
More to Explore
More fantastic Detroit breakfast places
What are the best places to get breakfast in Detroit?
There are a lot of options for grabbing breakfast near Detroit. With a lot of small cafes and family-owned eateries to choose from you could pick a new place every day of the month and still not hit them all. Here are a few of the best places to get breakfast in Detroit:
Donna's Family Dining, 18640 E 10 Mile Rd: If you are looking to grab some of the best breakfast in Eastpointe, Donna's will hit the spot. Big, bold breakfasts that will keep you full all day, at least until you come back for lunch.
Dime Store, Downtown Detroit 719 Griswold St #180: Detroit breakfasts will always surprise you with deliciousness, but this upscale brunch from Chef Josh Taylor (a graduate of the French Culinary Institute) takes breakfast to a whole new level.
Eastside Bagel, St Clair Shores, MI: If you love a good breakfast bagel, you are in for a treat. From full-on bagel sandwiches to breakfast bagels with bacon egg and cheese, and of course fresh hot bagels with cream cheese.
Stag's Leap Farm, Oxford, MI: Stag's Leap is a cool old bead and breakfast near Detroit that comforts you with a good night's sleep and then warms you up with a hot homemade breakfast.
Rose's Fine Food, 10551 E Jefferson Ave. Detroit: Right in the heart of Detroit's eastside you'll find this small but mighty diner with a great selection of baked goods, fresh salads, and homemade sourdough so fresh and yeasty you'll have to buy extra to take home.
If you really love your morning breakfasts, be sure to check out this big list of 10 more places to find the best breakfast near Detroit. Your tummy will be really happy you did.
Related Articles