9 Amazing State Parks Around Detroit That Will Blow You Away
Sure, the Motor City is often cited for its importance in the auto industry and its history as a bustling manufacturing hub. While we're undeniably proud of these achievements and accomplishments, we Detroiters can still appreciate the great outdoors. In fact, our region is home to some of the prettiest and most underrated natural destinations in Michigan.
When you're in the mood for an adventure, here are nine recreation areas and state parks to visit in Detroit and its neighboring communities that will give you the escape you've been searching for.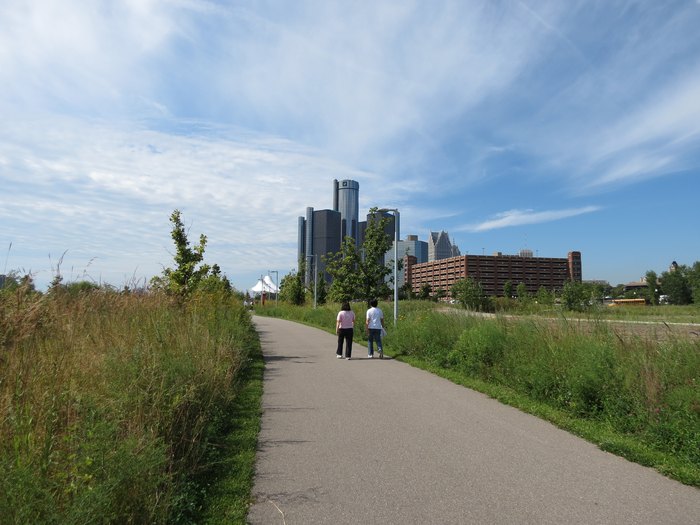 While there are plenty of great things to do outdoors in Detroit and the surrounding areas, we think there's something special about these nine marvelous and nature-rich destinations. As you plan for up coming adventures, be sure to keep these state parks to visit in Detroit and Metro Detroit on your bucket list.
Are there any other great natural spaces or hiking trails in Detroit that we should consider featuring in a future piece? Share your nominations with us here.
If you're seeking even more natural fun, read about some of the best state parks in Michigan as a whole.
OnlyInYourState may earn compensation through affiliate links in this article.
More to Explore
State Parks To Visit In Detroit
Are there any other must-visit parks in Detroit or Metro Detroit?
Luckily for those of us who call the Detroit area home, natural beauty abounds throughout our region. If you're hoping to remain close to home during your next outdoor adventure, you'll be happy to learn that there are a handful of "secret" parks in Detroit that are so worth exploring. From riverfront scenery at Maheras Gentry Park to sledding at Balduck Park, the options are truly endless. 
What are some of the best family-friendly activities in Detroit? 
While many families enjoy spending time at natural destinations like state parks and recreation areas, we recognize that hiking and swimming aren't ideal activities for everyone. Thankfully, Detroit is rich with all sorts of options for guests of all backgrounds and interests, including an assortment of museums, dining destinations, and everything in between. Learn more by reading our list of underrated attractions in Detroit. 
Are there any historic parks near Detroit?
Metro Detroit and the Motor City itself are rich with history, as we've previously mentioned. From Motown music to the auto industry, our area has played an important role in many of America's most iconic eras. If you'd like to combine your love of history with an appreciation for nature, we recommend exploring Sharon Mills County Park. Located approximately an hour from Detroit, this unique spot features an 1850s mill and the chance to peruse grounds that once served as a small Ford factory. Find out more by reading our feature piece.
Related Articles