The Deadly History Of This Michigan Mansion Is Terrifying But True
Michigan is home to its fair share of spooky, bizarre, and haunted places, but many of our famous ghost stories can be explained away by science or reason. However, there's one historic home in the Great Lakes State that holds a truly frightening past, which makes its paranormal significance extra creepy. We think that Bruce Mansion in Burnside Michigan might just be one of the most haunted places in Michigan.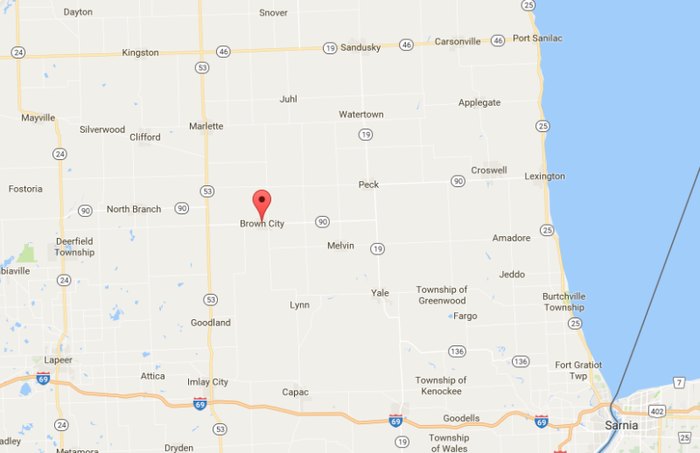 If you're craving more than just a haunted Michigan mansion that you can't visit anymore, and hope to have some more hands-on experiences at other places, make sure to go on our haunted road trip through Michigan.
OnlyInYourState may earn compensation through affiliate links in this article. As an Amazon Associate, we earn from qualifying purchases.
More to Explore
Haunted Mansion in Michigan
Where are some creepy places in Michigan?
Michigan is a state that has no shortage of creepy, strange, and some downright terrifying places. For example:
Kalamazoo is home to the Henderson Castle, a stunningly beautiful mansion that dates back to 1895. It's said to be actively haunted by the ghosts of the original owners and their family.
Fayette, Michigan, is a totally creepy ghost town that once was a busy center of activity.
The Landmark Inn, in Marquette, is said to be haunted by several ghosts, plus that of Amelia Earhart herself from time to time.
Check out our list for more of our picks for the creepiest places in Michigan.
What is the creepiest place to stay in Michigan?
We would argue that the entirety of Manitou Island is by far the creepiest place you can stay the night in Michigan. Once upon a time, passengers of a passing ship, deathly ill with cholera, were brought here and buried - and some hadn't died yet. It's said that the spirits of these people are the ones that roam the island, and visitors report disembodied voices, weeping coming from nowhere, bizarre smells, and much more. People are welcome to camp on Manitou Island - at their own risk, of course. Make sure to pay the appropriate fees when planning your creepy camping trip.
What are the most haunted places in Michigan?
It's hard to narrow it down to just a few haunted places in Michigan - we have plenty! However, some spots stick out more than others when it comes to being allegedly haunted. If you ask locals, they will probably all mention specific places, like:
Traverse City State Hospital, which is an abandoned asylum built in 1885. The ghosts are as plentiful as the amazing architecture, supposedly, and there have been hundreds of reports over the years about bizarre happenings there.
Mackinac Island is also mentioned fairly often when it comes to well-known haunts in the state. We suggest you visit them all eventually - you never know what you'll experience!
Related Articles
Featured Addresses

5977 N Van Dyke Rd, Brown City, MI 48416, USA