The Creepy Small Town In Massachusetts With Insane Paranormal Activity
While Massachusetts is so much more than witches and spooky tales from days long ago, there's no denying that certain specific areas of the state are pure hotbeds for paranormal activity. Salem is one of those hotbeds. This isn't just an old Massachusetts town with paranormal activity, this is *the* town – the one that is written about in haunted history books across the country. This small coastal town is a hot spot for the supernatural, and learning the fascinating history behind Salem is equally as exciting as explore. Read on to find out why Salem is a beautifully creepy place with incredibly high levels of paranormal activity.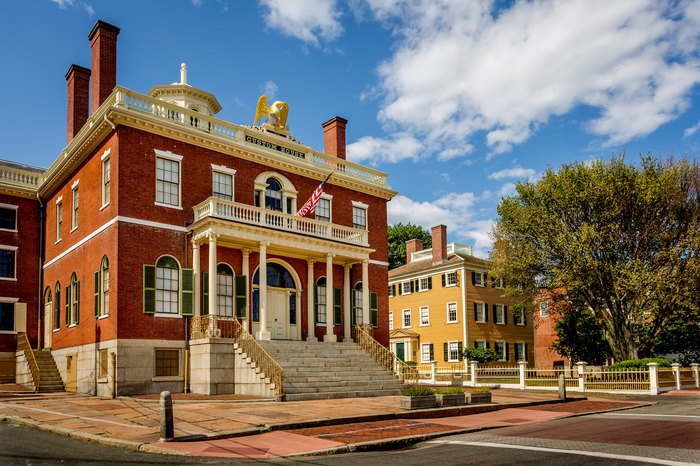 If you're longing for more Massachusetts spine-chilling fun, check out these state hauntings that are said to be true.
OnlyInYourState may earn compensation through affiliate links in this article.
Massachusetts Town With Paranormal Activity
April 27, 2021
What are the scariest haunted attractions in Massachusetts?
For anyone looking for a frightening history lesson, there are plenty of haunted places in Massachusetts that will chill you to the bone. Not all Massachusetts history is about hauntings and paranormal activity, of course, but many of the most popular tales are. In addition to the haunted history, there are haunted attractions that you can visit, too! If you're brave enough, check out these seven haunted houses in Massachusetts that will truly terrify you. Also, you can make an entire weekend out of exploring the most haunted places in Massachusetts on this fan-favorite road trip.
Are there any ghost towns in Massachusetts?
What are the best ghost towns in Massachusetts, you ask? Perhaps a trip back in time through Salem, the creepy town in Massachusetts mentioned above wasn't enough. Have no fear, there are plenty of MA ghost towns worth adventuring through. For example, Dogtown, Massachusetts, is a well-known ghost town that dates all the way back to the 1600s. Meanwhile, Massachusetts also has a ghost town hiding underneath the water at Quabbin Reservoir!
Can I go ghost hunting in Massachusetts?
Looking to level up your next weekend adventure in Massachusetts? Why not test your courage with a nighttime ghost hunt? With all of the hauntings and paranormal history throughout the state, of course, there would be opportunities for visitors to go hunt for actual ghosts. Barnstable Village ghost hunt in Massachusetts is a tour open to the public which allows guests to use actual ghost-hunting equipment! Meanwhile, there is a chilling overnight ghost hunt in Massachusetts where guests can stay up all night looking for spooky stuff in an actual haunted house.
OnlyInYourState may earn compensation through affiliate links in this article.