Posted in Boston
April 19, 2018
The Unique Village Near Boston Where Time Stands Still
If you grew up around here, you probably took a mandatory field trip to Plymouth. Perhaps your enduring memory is tinged with disappointment; after all, erosion and souvenir hunters haven't been kind to Plymouth Rock. However, the town's other main historical attraction is certainly no letdown.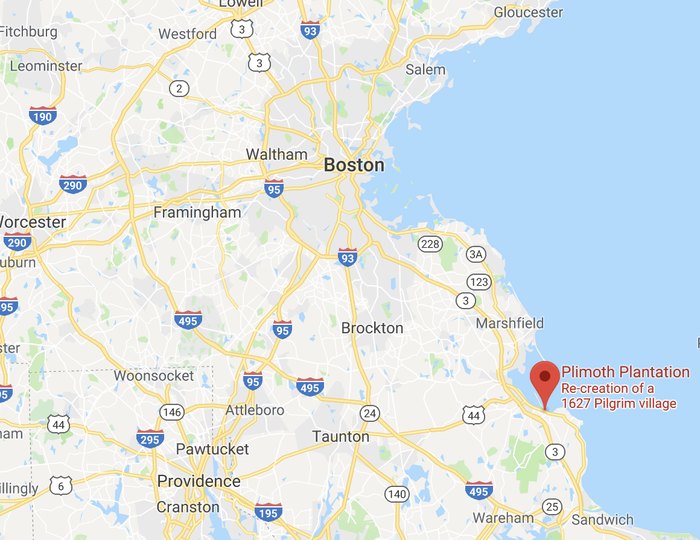 The experience wouldn't be complete without sampling some historically inspired food. You don't see Indian pudding on menus in many places anymore, but you can try some at Plentiful, the restaurant inside the visitor center.
Plimoth Plantation offers a robust special events calendar with opportunities to explore indigenous foods, and attend liquor tastings, live musical performances or the beloved Breakfasts with Santa in December.
Plimoth Plantation is open every day from 9:00 a.m. until 5:00 p.m.
Address: 137 Warren Avenue, Plymouth, MA 02360
If Plimoth Plantation appeals, you may also be interested in these historical Boston landmarks.
OnlyInYourState may earn compensation through affiliate links in this article.