This Creepy Ghost Town In Maryland Is The Stuff Nightmares Are Made Of
In a wooded area of the town of Ilchester, you can find the creepy ruins of St. Mary's College, an eerie ghost town in Maryland.
Opened in 1862, it was once a lively seminary for young men training to be priests. Over 100 years later, the number of students began to dwindle, until the seminary was finally shut  down in 1972. Ten years later, the site was purchased with the intent of being converted into apartments. The proposal failed, leaving the building abandoned. In 1988, another purchaser bought the property but constantly had to fend off vandals and curious teenagers as the site had already been given the nickname "Hell House." On Halloween night in 1997, the building was burned by arsonists. The site was finally demolished in 2006.
Evidence of St. Mary's College can still be found in the ruins left behind. Several disturbing tales have circulated about haunted happenings at this location.
We'll let you decide whether or not you believe the stories…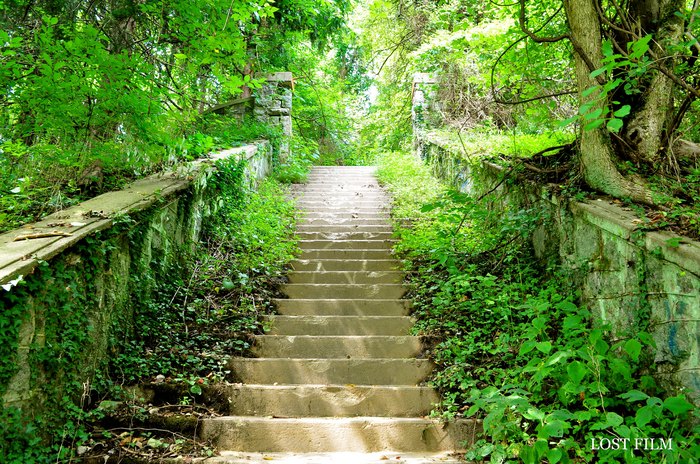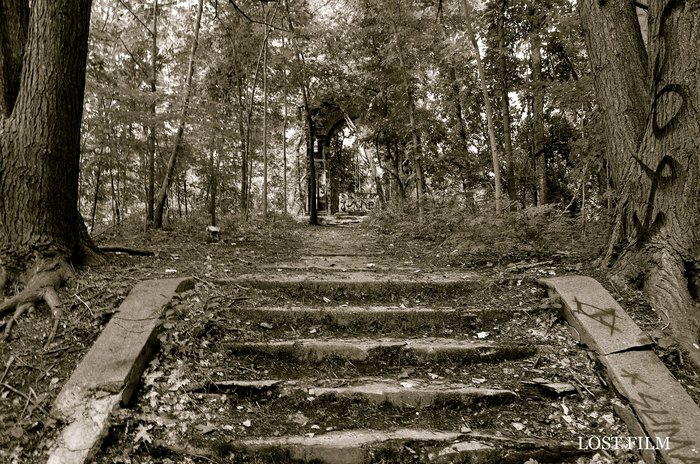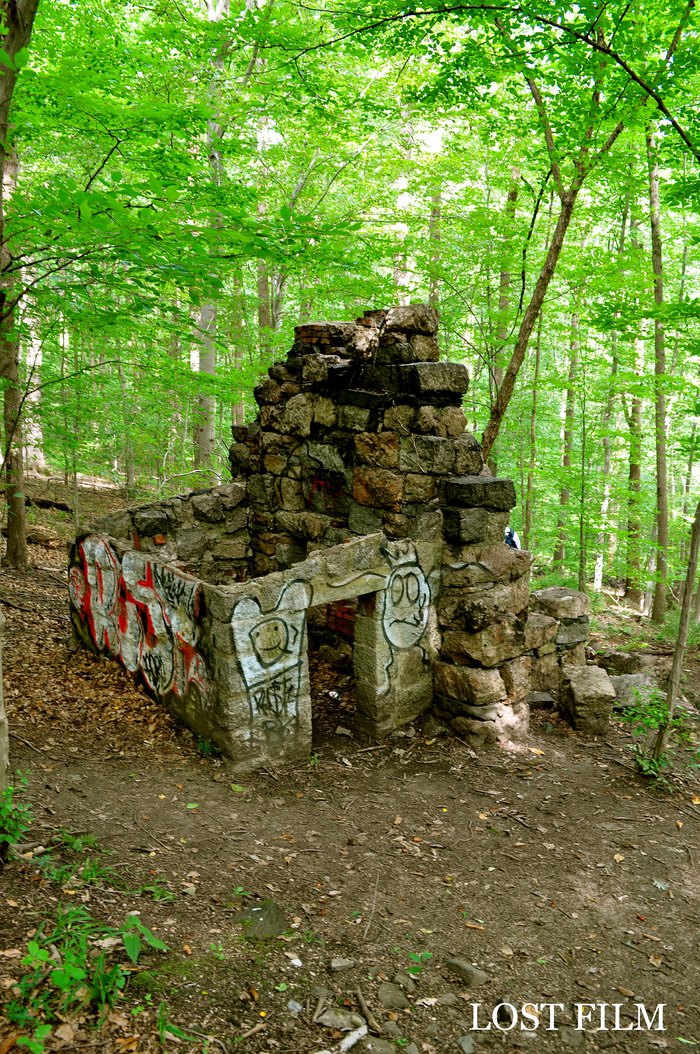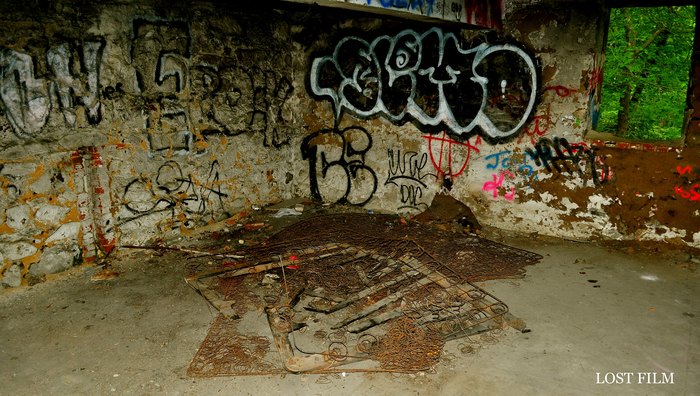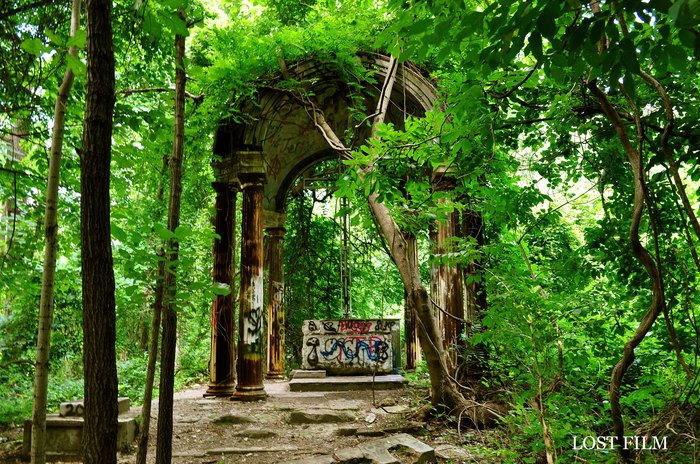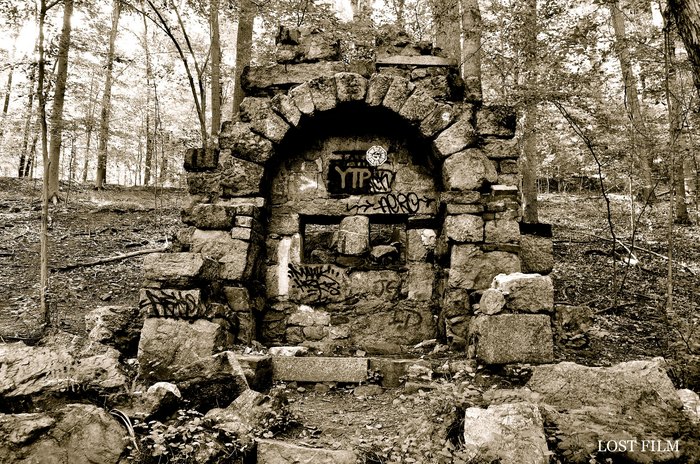 Have you visited this ghost town in Maryland, or have heard similar eerie stories about it? Do you believe it's haunted, or is it all a bunch of malarkey? Share your thoughts in the comments. If you're up for another day trip, head over to the ghost town of Daniels.
OnlyInYourState may earn compensation through affiliate links in this article.
Address: St. Mary's County, St Mary's County, MD, USA
Ghost Town In Maryland
December 05, 2020
What are the most haunted places in Maryland?
Finding haunted and abandoned places in Maryland is easy. You just need to know where to look. Make your way to Fletchertown Road, in Bowie, for example, where you might just catch a glimpse of Goatman. The Goatman is said to be half-man, half-goat and is said to wander along Fletchertown Road looking for blood. If you're hungry after your visit to Fletchertown Road, have a meal at The Horse You Came In On Saloon in Baltimore. Legend has it that Edgar Allan Poe's spirit lingers at the saloon, and he's known to move objects to the surprise of diners.
What are the creepiest cemeteries in Maryland?
If you equate haunted to creepy, you're going to love Westminster Hall and Burying Ground in Baltimore. The haunted cemetery also happens to be Edgar Allan Poe's final resting place. At first glance, the cemetery looks like a peaceful spot, but it's actually one of the creepiest places in Maryland. A long time ago, body snatchers robbed coffins of their bodies, which were then sold to medical and science laboratories. Today, those souls robbed of their bodies are said to haunt the cemetery. One team of paranormal investigators even tell of hearing a voice instructing them to "get out."
Are there any ghost towns in Maryland?
St. Mary's College in Maryland isn't the state's only ghost town. If you're a fan of exploring long-forgotten towns, you'll love Maryland. Daniels, in fact, is definitely one of those destinations that deserves a spot on your bucket list. Once a vibrant town that dates back to 1810, Daniels was known for its textile mill. The mill, in fact, drew people from all over to the town. Once the mill shut down in the 1960s, the housing closed and the people left. Today, Daniels still holds secrets of the past, which you can see in the remnants of cars, homes, and other buildings.