Here Are The 10 Most Dangerous Towns In Maryland To Live In
It's natural to wonder which cities in your state are the most dangerous, especially if you're considering moving in the near future. It's good to know the dangerous places to avoid in Maryland. We've pulled the data from Neighborhood Scout's Maryland crime rates to bring you the 10 most dangerous towns in Maryland.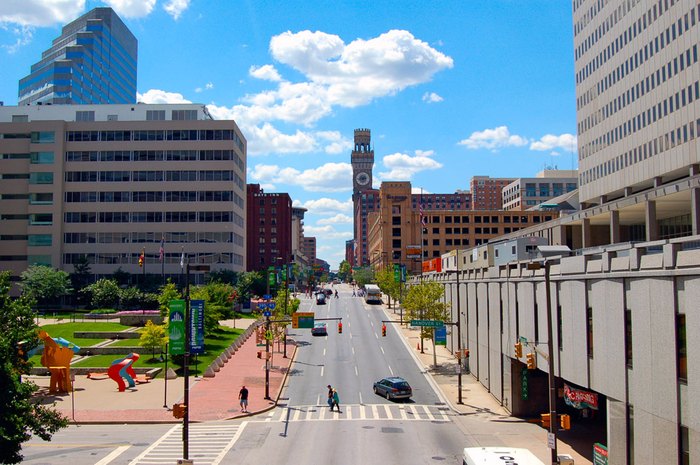 What are your thoughts about the list of most dangerous towns in Maryland? Share in the comments below.
Now for some good news: here are some of the best and safest places to live in MD!
OnlyInYourState may earn compensation through affiliate links in this article.
Most Dangerous Towns in Maryland
April 17, 2022
What is the most scenic town in Maryland?
One of the most scenic towns in Maryland is the beautiful Berlin. It is found in Worcester County, Maryland. The population was just under 5000 at the 2010 census, so it is a nice small town to visit. At just over 3 square miles, it has a lovely intimate feeling that you will absolutely love. The sweet and classic Main Street has beautiful brick architecture and cute shops and restaurants you can visit on your trip.
What is the smallest town in Maryland?
The smallest town in Maryland is Port Tobacco Village. With just 18 full-time residents living in Port Tobacco Village, you'll be amazed by the unique way of life in this tiny town. It has lots of historical significance as well. It was established in 1727 and was originally the second largest town in all of Maryland. It is considered a rich archaeological site because of all the history related to Native Americans, colonial Europeans, and Africans. There is a museum dedicated to preserving the history associated with the town, and it is definitely worth visiting.
What is the oldest town in Maryland?
The oldest town in Maryland is St. Mary's City. The historic site of the founding of the Colony of Maryland was founded in 1634 by Leonard Calvert. It was the first European settlement in Maryland, and today it is a historic area run by the state. You can learn all about the history of St. Mary's City in the museum complex. It is also the site of St. Mary's College of Maryland.