11 Reasons Why Baltimore Is The Most Unique City In America
There's no denying that Charm City is one-of-a-kind and the proof is right here! But what is Baltimore known for? Check out these 11 undeniable reasons why there's no place like Baltimore. It just may be the most unique city in America.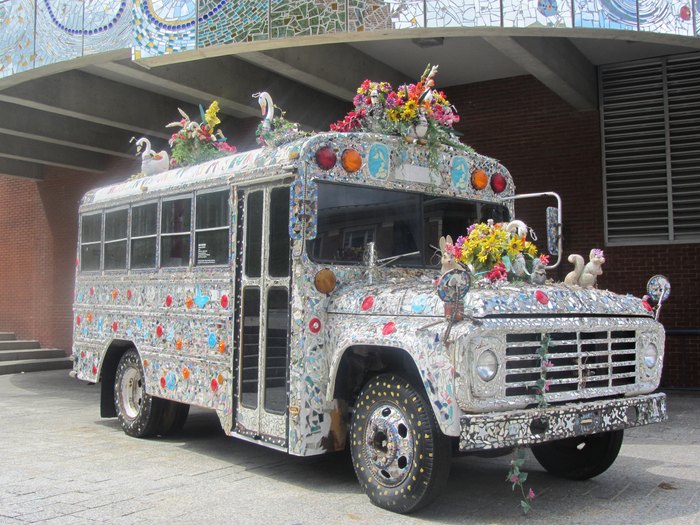 Now that we've given you a few ideas to satisfy the question of what is Baltimore known for, in what other ways do you think Baltimore is unique? Let us know with a comment, and then read another Charm City article here!
OnlyInYourState may earn compensation through affiliate links in this article. As an Amazon Associate, we earn from qualifying purchases.
More to Explore
What Is Baltimore Known For?
What makes Baltimore worth visiting?
If Baltimore isn't on your radar as a vacation destination you might be wondering what is special about Baltimore. Well, good thing you are here because we think Baltimore is a city with a rich history and vibrant culture that you will love as much as we do.
Founded in 1729, Baltimore was an important port city during the Revolutionary War and the War of 1812. The city is rich with historic sites, including the Inner Harbor, Fort McHenry, and the Maryland Zoo in historic Druid Hill Park. Aside from its historical significance, Baltimore is also known for its delicious seafood, and the Chesapeake Bay is a popular spot for crabbing and fishing.
What is Baltimore known for?
If you are a trivia fan you'll love these fun facts about Baltimore. Did you know Baseball legend Babe Ruth was born in Baltimore? And of course, since Baltimoreans love their baseball they built a museum honoring the Sultan of Swat.
On a more nationwide historical note, the U.S. National Anthem was written in Maryland. Francis Scott Key scribbled a few poetic words in 1814 (the original title was, "The Defense of Fort M'Henry") which became what we know as "The Star-Spangled Banner" in 1931 when it was set to music.
If you love a little architectural trivia Baltimore's World Trade Center at the Inner Harbor is the world's tallest five-sided building. That's right a five-sided building you don't see many of those, well, other than probably the most famous five-sider, the Pentagon.
What are the most popular things to do in Baltimore?
In addition to its historical significance and seafood offerings, Baltimore is also known for its art scene. Some of the best things about Baltimore include its museums and galleries, as well as a lively theater district. Don't forget the world-class restaurants which are a whole other culinary art form. From its rich history to its vibrant culture, Baltimore has something for everyone.
Related Articles