There Are 4 Quirky Museums Hiding In The Small Town Of Bar Harbor, Maine
Bar Harbor is a small town with an amazing history and heritage that's just waiting to be discovered. While the town is home to just 5,000 people, it has tons to offer in the way of attractions and nature. That includes four intriguing Bar Harbor museums that showcase everything from the town's long history on Mount Desert Island to details of the region's important natural significance. Read on to see why any visit to Bar Harbor should include a visit to the town's museums.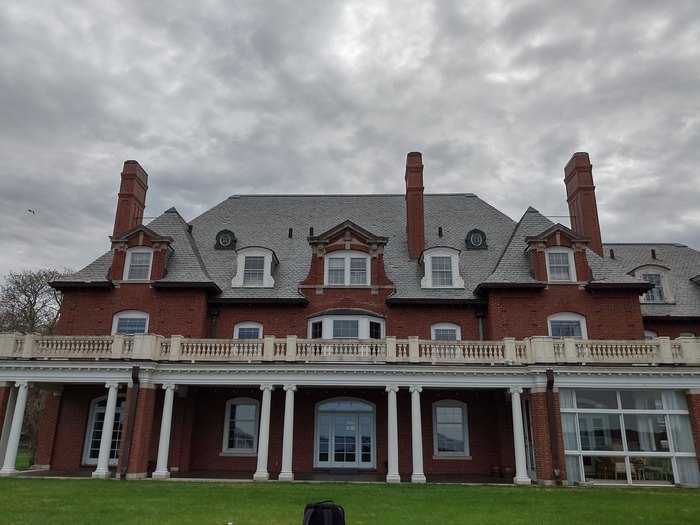 Museums are just a small part of what you can do in this town. Bar Harbor is one of the most scenic places in Maine – it's home to the largest parts of Acadia National Park and it's a place with a lot of stunning natural beauty. Once you have taken in Bar Harbor's Museums, you might want to lace up your hiking shoes.
Here's a scenic hiking path along the ocean that's simply incredible.
OnlyInYourState may earn compensation through affiliate links in this article.
Bar Harbor Museums
June 04, 2022
What is the most scenic town in Maine?
There are so many scenic towns in Maine, it's hard just to choose one! Once you've gotten a taste of one of these beautiful places, you'll be excited to go check out the rest of them as well. One of the most scenic towns in Maine is Searsport, found in Waldo County. It's the best place for water views, from The Penobscot River estuary in Moose Point State Park to Penobscot Bay. Come in the fall season to check out the stunning autumn foliage reflected in the water all around you.
What are the most unique museums in Maine?
If you like one-of-a-kind places to learn about things you never knew before, check out some of the most unique museums in Maine.
The Moxie Museum, Lisbon: This unique spot houses all kinds of merchandise related to the well-known beverage, so while it is very specific, it's a fun choice that you won't find anywhere else!
The International Cryptozoology Museum, Portland: Another fascinating place to learn new things. If you've always wanted to know more about legends like Yetis, Bigfoot, and more, this is the right place for you.
The Seashore Trolley Museum, Kennebunkport: For a sweet and charming afternoon, you'll love this spot. You'll get the chance to see all kinds of electric trains and other vehicles from all over the country.
What are the most well-known historical landmarks in Maine?
The most well-known historical landmarks in Maine are famous for good reason!
The Portland Observatory, Portland: This beautiful spot to check out when you're looking for beauty and history wrapped up in one. Its bright red color will let you know you've definitely come to the right place.
The Harriet Beecher Stowe House, Brunswick: This is a wonderful place to feel history all around you. This landmark is where Stowe wrote the famous Uncle Tom's Cabin.