6 Incredible Maine Day Trips You Can Take By Train
Ever wondered, "What are the best day trips near me in Maine?" Well, wonder no more! We scoured the state for the best day trips in Maine, and we didn't come up short. There are lots of options for adventure in Maine, including riding the rails. A train ride is one the best ways to relax AND get somewhere new. From conventional passenger trains to scenic, historic ones, here are some of the best train trips in Maine.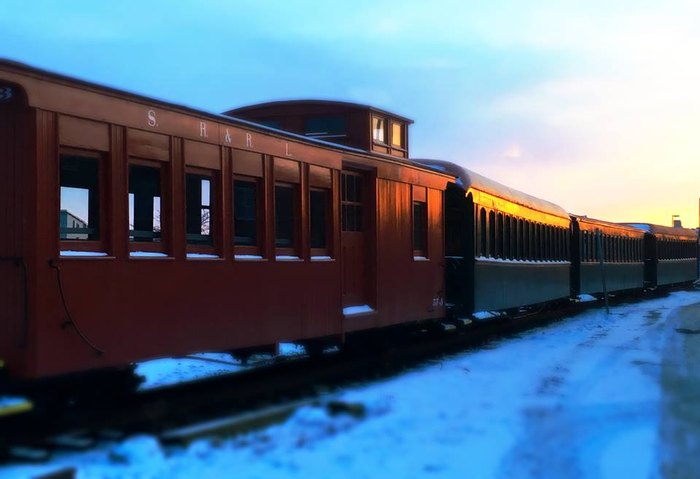 So, does this answer your question, "What are the best day trips near me in Maine?" Ever enjoyed any of these train rides in Maine? If so, which ones and what'd you think? Did we miss your favorite train excursion in Maine? Tell us!
These trains trips in Maine aren't the only option for adventure in Vacationland. Click here for 11 more incredible day trips to take in Maine.
OnlyInYourState may earn compensation through affiliate links in this article.
Address: Maine Narrow Gauge Railroad, 49 Thames St, Portland, ME 04101, USA
Address: 8 Railroad Siding, Hancock, ME 04640, USA
Address: Wiscasset, Waterville and Farmington Railway Museum, 97 Cross Rd, Alna, ME 04535, USA
Address: Upper Bridge Station, 1 City Point Rd, Belfast, ME 04915, USA
Address: Seashore Trolley Museum, 195 Log Cabin Rd, Kennebunkport, ME 04046, USA
Day Trips Near Me In Maine
July 22, 2021
Are there any other train excursions in Maine?
The rides mentioned above aren't the only train excursions in Maine. There are several places you can ride the rails, including Maine's oldest railroad museum, the Railway Village Museum in Boothbay. The 35-acre museum brings railroad history to life through historical and replica buildings as well as engaging displays and intriguing exhibits. The best part of the museum, though, is the train rides! Visitors of all ages can hop aboard vintage trains, which traverse a ¾-mile track. Sure to be a memorable experience, the museum is the only place in New England that you can ride the rails on an authentic steam locomotive surrounded by a recreated historic village.
What are the best day trips in Maine?
There are lots of great day trips in Maine. Camden, for instance, is a great place to spend a day in Maine, especially when it comes to outdoor recreation. Located on Penobscot Bay, it boasts breathtaking natural scenery and oceanfront vistas. A great place to soak in the area's scenic beauty, Camden Hills State Park boasts 5,700 acres of oceanfront parks, hiking to the summit of Mount Battie, camping, and more.
What are some other day trips near me in Maine?
If you're searching for other "unique day trips near me in Maine," consider planning a visit to the world-famous Bailey Island Bridge (a.k.a. Cribstone Bridge) in Harpswell. A true rarity, it's the only granite cribwork bridge in the entire world! The bridge's unique design allows for the ocean tide to pass through. Built in the 1920s, it's an engineering and historical landmark. Load up the car and take a drive across the renowned bridge, which connects Orr's Island and Bailey Island.