14 Destinations Way Up North In Maine That Are So Worth The Drive
There is no shortage of amazing things to do in Northern Maine. Because, did you know that Maine's Aroostook County is 6,453 square miles, making it larger than Connecticut and Rhode Island combined? Perhaps even more impressive is that the state's total area of 33,215 square miles makes it almost as big as all of the other five New England states combined. For such a large place, many people focus their travels in just the southern part of the Pine Tree State, which is quite a shame, because untold beauty and wonder await in the northern region of the state. With its beaches and easy accessibility from other states in the Northeast, we can understand why folks limit their adventures to Southern Maine, but there's plenty to see up north as well. Start with these amazing things to do in Northern Maine and you'll be well on your way to being a full-fledged all-Maine explorer in no time!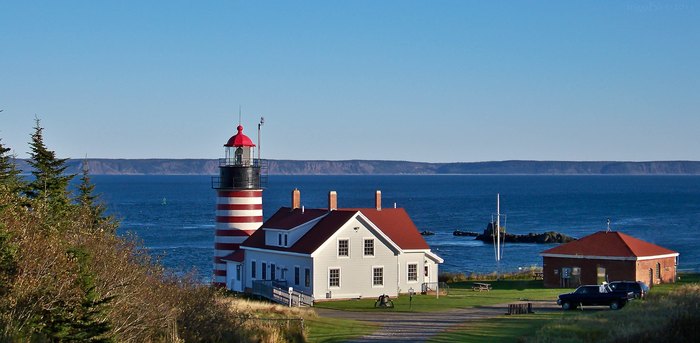 What are your favorite things to do in Northern Maine? Let us know in the comments section below — we love hearing from you! And if you love northern Maine as much as we do, you'll really enjoy seeing the Northern Lights that were captured in the Maine night sky in this video.
OnlyInYourState may earn compensation through affiliate links in this article.
Things to do in Northern Maine
June 16, 2022
What are the best small towns to explore in Northern Maine?
In some of the most remote towns in Maine, it's not uncommon to feel completely isolated…in a good way. The Pine Tree State offers the kind of peace and quiet that those living in big cities can only dream about. And, because a whopping 90% of Maine is actually covered in forest, it's easy to feel miles away from anything else, especially with the locales in Northern Maine. One of our favorite small towns in Northern Maine is Masardis. With a population of just 250 people, this is one of those blink-and-you-might-miss-it towns located in "The County." And you'll feel worlds away from anyone else as you sit and enjoy a quiet sunrise in one of the least populated towns in Maine! Another little locale we adore that's located in the northern region of the Pine Tree State is St. Agatha, a teeny tiny place that's so far north, it's almost in Canada! St. Agatha might be a fairly popular summer destination, but in the winter, you're sure to be on your own. Rural St. Agatha is just a few miles from the Canadian border and has less than 800 residents, making it one of the most remote places in Maine.