These 10 Towns In Maine Have The Strangest Names You'll Ever See
Maine has its fair share of unpronounceable place names – can you say Mooselookmeguntic Lake? How about Passagassawakeag River? I love road trips through the state and seeing town, river and lake names that I never knew existed. But, perhaps the best is when you find yourself driving through a town that shares a name with a place from far away.
Here are 10 funny Maine town names!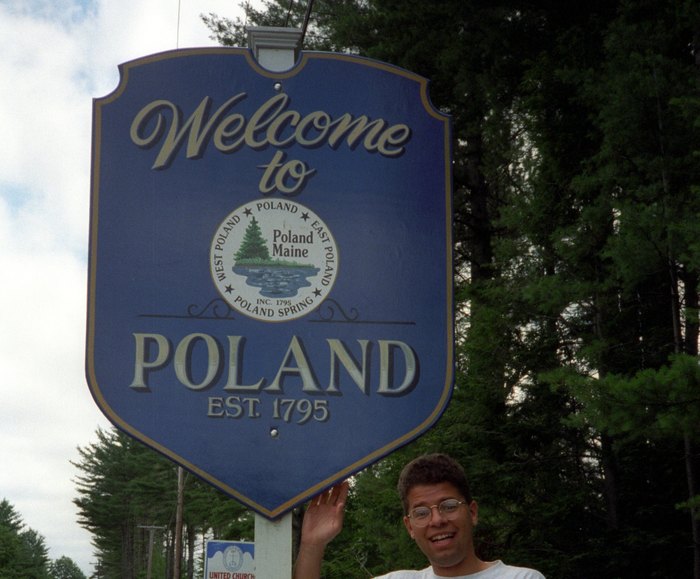 There's nothing like driving through Mexico, Maine in the middle of a chilly February! Do you live in any of the towns that didn't make this list? Let us know what they are in the comments.
Address: Paris, ME 04281, USA
Address: Norway, ME 04268, USA
Address: Belfast, ME 04915, USA
Address: Lisbon, ME, USA
Address: China, ME, USA
Address: Mexico, ME, USA
Address: Poland, ME 04274, USA
Address: Limerick, ME, USA
Address: Maine 35, ME-35, Windham, ME, USA
Address: Friendship, ME, USA
Address: Stockholm, ME, USA
funny town names in maine
June 21, 2022
Is Maine a great place to live?
Maine is considered a wonderful place to raise a family or call home. The state is one of the safest in the nation with low crime rates. Its cost of living is also below the national average. While there is a need for more professionals in areas like education, the state has seen an increase in small business start-ups and new out-of-state residents over the last few years.
What are the best small towns in Maine?
Maine is made up of many wonderful small towns. Outside of Portland, the largest city by population, and Bangor located in central Maine, there are numerous small, rural towns. Some that see the most number of visitors are Waterville, due to its blossoming arts and culture scene, Camden, Bar Harbor, Kennebunkport, and Augusta, the state's capital.
What is Maine known for?
Maine is a very unique state located at the farthest northeast part of the United States. is known for its unusual Maine town names, many resembling towns in Europe and other places around the world. The state is also famous for its lobster and fishing industries, as well as blueberry picking. The state animal is the moose. Tourism is a major aspect of the state's economy, due to Maine's rugged coastline and vast forests contributing to the state's natural beauty.
Address: Paris, ME 04281, USA
Address: Norway, ME 04268, USA
Address: Belfast, ME 04915, USA
Address: Lisbon, ME, USA
Address: China, ME, USA
Address: Mexico, ME, USA
Address: Poland, ME 04274, USA
Address: Limerick, ME, USA
Address: Maine 35, ME-35, Windham, ME, USA
Address: Friendship, ME, USA
Address: Stockholm, ME, USA