6 Amazing Flea Markets In Louisiana You Absolutely Have To Visit
Who doesn't love a good deal? If you're anything like us, you've likely searched "flea market near me" more than a few times. Finding that unique item that's a perfect fit for your home is always a good feeling. Whether you're looking for an antique dresser or that elusive vinyl, here are some of the best flea markets in Louisiana.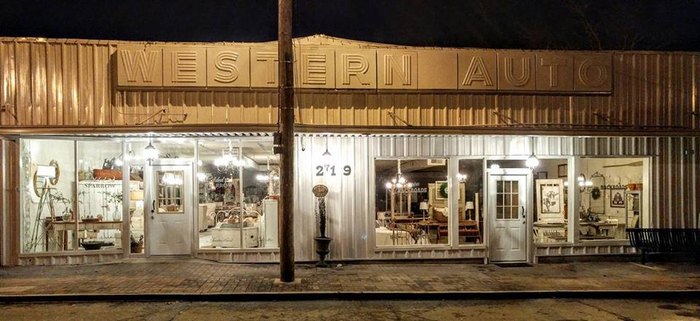 What do you think of this list of the best flea markets in Louisiana? What are your favorite flea markets? In the comment section, please let us know what they are as well as the most unique items you've found while shopping at a flea market.
OnlyInYourState may earn compensation through affiliate links in this article.
Best Flea Markets In Louisiana
September 22, 2021
What are some of the best places for shopping in Louisiana?
We can all agree that there's no place quite like Louisiana. Known for its Cajun and Creole culture, jazz music, and of course, Mardi Gras, it is quite a remarkable place. Seeing as it's so remarkable, there are quite a few unique shops around the state as well. Located in New Orleans' French Quarter, Voodoo Authentica carries handmade Voodoo dolls, Haitian and African art, roots, herbs, oil, and other items to use in specific spiritual practices. If you want a spiritual consultation, you may receive a reading as well. Another place unique to Louisiana is Aunt Sally's Creole Pralines. This confectionery has been around for over 80 years, so you are sure to get the best possible pralines around. 
Where can I go thrifting in Louisiana?
Don't you just love finding a good bargain?  Sometimes there's nothing more satisfying than buying something great knowing you didn't pay a lot for the item. Among our arsenal of themed road trips, we have a Bargain Hunters Road Trip that you are just going to love! Start at the eclectic Bargain Center before heading to Restoration Thrift and Pelican Furniture & Thrift, among others. It will be interesting to see what all these incredible thrift stores have to offer!
What are the best antique shops in Louisiana?
Old Schoolhouse Antique Mall in Washington, Louisiana, is, as the name implies, in an old schoolhouse. Inside is 40,000 square feet of antique treasures just waiting to be discovered. You'll find remnants of the old school as well, creating a setting for one of the most unique antique stores in the state. Inside the old gymnasium is more antiques as well as a cafe if you find yourself hungry after all the shopping you'll be doing. If you want to visit several antique stores in one trip, head to the town of Breaux Bridge. This small city has several shops in the downtown area where you can hunt for vintage and antique treasures. Happy shopping!