These 13 Restaurants Serve The Best Fried Catfish In Louisiana
Fried catfish is pretty popular in the Bayou State, but there are a few Lousiana catfish restaurants that stand out from the rest. When you're in the mood for some Louisiana catfish dinners, don't pass up the opportunity to check out these restaurants.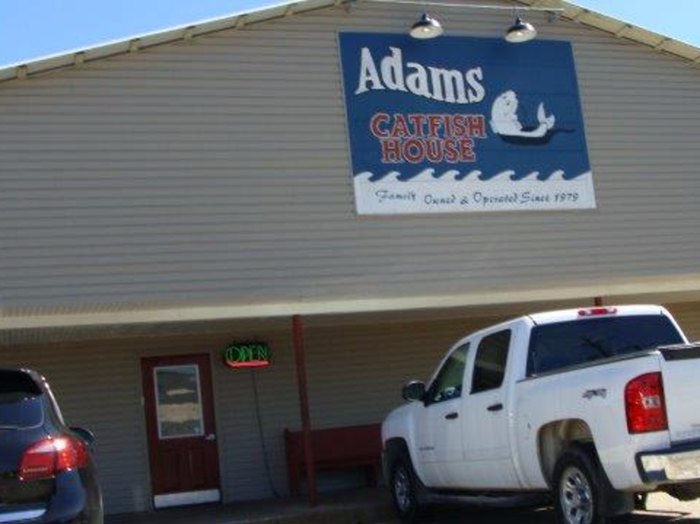 What do you think are the best Louisiana catfish restaurants? Let us know in the comments below!
Rather grab your own catch of the day? Check out the best fishing spots in Louisiana.
OnlyInYourState may earn compensation through affiliate links in this article.
Eat and Stay in Louisiana
May 25, 2023
What are the best restaurants in Louisiana?
If Louisiana catfish restaurants aren't up your alley, consider trying out some of the best restaurants in Louisiana:
The Chimes: Located in Baton Rouge, this Southern restaurant has been serving guests for over two decades. Be sure to try some seafood, like the crawfish etouffée or catfish. There is also a wide variety of beers available.
Frank's Pizza Napoletana: If seafood isn't your thing, head to this Italian restaurant in Shreveport. They specialize in pizza Napoletana, made with handmade dough and mozzarella. They also serve panini, seafood, and a whole lot more.
Luna Bar and Grill: This eatery is located in Lake Charles. Some of the most popular choices on the menu are tuna, salmon, and redfish. And be sure to check out if there is any entertainment scheduled on the night you decide to head in.
What are the best buffet restaurants in Louisiana?
Do you want some choices other than just Louisiana catfish dinners? Check out some of the best buffet restaurants in Louisiana:
Hollis Seafood Buffet: Located in Spearville, this buffet specializes in Southern and Cajun cuisine. Try the catfish, crab, shrimp, ribs, and a whole more.
La Cuisine de Mamam: You'll find this Cajun and Creole restaurant over in Lafayette. Get your fill of Southern food like gumbo, po'boys, and jambalaya.
What are the best hotels in Louisiana?
Want to stay the night in the Bayou State? Check out some of the best hotels in Louisiana:
The Stockade: This bed and breakfast is located in Baton Rouge. There are five rooms to choose from, all decorated with antique furnishings and decor. There are a ton of places to explore nearby, such as the Baton Rouge Zoo, the Old State Capitol, and Magnolia Mound.
Melrose Mansion: Located in New Orleans, this spot is right by the French Quarter, so you'll be close to all that the area has to offer in nightlife, dining, and shopping. It is a 19th-century restored mansion.
Southern Hotel: Located in Covington, this hotel comes with the added benefit of having an on-site Southern cuisine restaurant. When you are ready to head out and explore, you are in close proximity to the Arts District some great shopping options.