Get Ready To Bundle Up, The Farmers Almanac is Predicting Chilly Temperatures This Winter In Louisiana
We all know that Louisiana doesn't see the harsh winters that our northern friends do, but even without the threat of snowy nor'easters, we still like to know what we're in for. The Farmers' Almanac winter weather forecast is out for the 2022-2023 season, and it looks like we're in for a chilly winter, and maybe a few areas of Louisiana will wake up to a light dusting if the conditions are right. The Farmers' Almanac is predicting record-breaking cold temperatures for some parts of the country, so we just might see a few flurries down in the bayou this winter.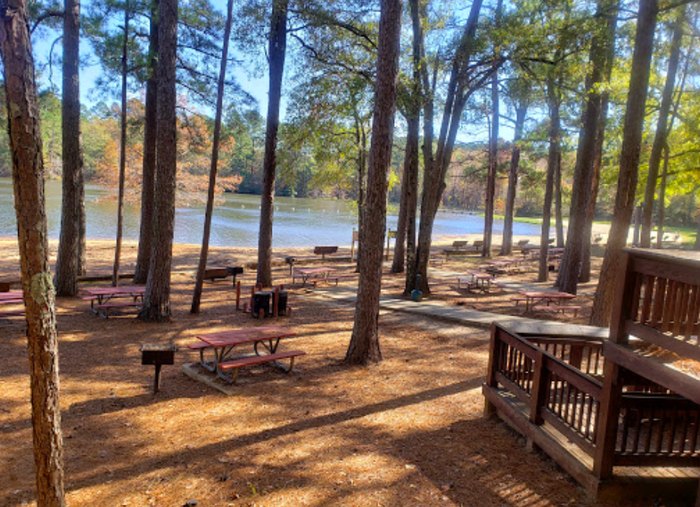 The Farmer's Almanac has been around since 1818 and while it's far from perfect, it does tend to make pretty accurate predictions. You can read more about the Farmers' Almanac predictions. What do you think the winter weather in Louisiana will be like this year? Let us know in the comments below!
While you wait on your roux to thicken, take on this epic gumbo trail in Louisiana for some of the best gumbo in the state! Besides yours, of course.
OnlyInYourState may earn compensation through affiliate links in this article.
Winter in Louisiana
August 25, 2022
Is Louisiana a good place to visit in the winter?
Yes! If you like the colder winter temperatures without the hassle of shoveling snow, then winter in Louisiana is right up your alley. Our high humidity does make it feel much colder than it actually is, but we don't experience below-freezing temperatures on a regular basis, and when you combine that with the lack of snow, then you get endless outdoor opportunities to enjoy. Just remember to bundle up with many layers, as Louisiana weather can be a little bit all over the place. You can be in your full winter gear in the morning and down to flip-flops and shorts by the afternoon!
Are there any good campgrounds for winter camping in Louisiana?
The winter weather in Louisiana is ideal for camping. The colder temperatures mean the bugs are at bay, and you won't get eaten alive by mosquitoes on your camping trip. If you want to pitch a tent, you can't beat the views along Holly Beach, where you can camp right along the Gulf of Mexico and fall asleep to the sounds of the waves crashing onto the shores. If you prefer some more modern amenities and comforts, treat yourself to one of the most beautiful waterfront cabins in Louisiana at Chicot State Park. Further north at campgrounds like the Shreveport North/Caddo Lake Area KOA offers a little bit of everything: cabin rentals, RV hookups, and even covered wagon rentals with stunning views.
Should I go hiking in winter in Louisiana?
Hiking trails in Louisiana are accessible year-round, so lace up your boots and hit the trails whenever you want. Some of the most beautiful hiking trails in the state are nestled within the Kisatchie National Forest, where you'll find hundreds of primitive trails that weave through the 600,000-acre National Forest. One of those trails is the Wild Azalea Trail, the longest primitive trail in the state. You may not see any wild azaleas on the trail during winter, but the surrounding scenery is so beautiful you won't even miss them.
OnlyInYourState may earn compensation through affiliate links in this article.