Plan A Visit To Kentucky's Downright Enchanting Sunflower Field
One of the best ways to spend a day in Kentucky is to hop in the car and explore the backroads. There are parts of our state where you can drive alongside horse farms, through national forests, and even up a mountainside. But some of the best driving takes place just along the simple farmland that beautifully fills our landscape. This time of year, as you drive through the Bluegrass State, you may come across a vibrant field of sunflowers. Many of these are privately-owned and none of them should be disturbed, but there is a local farm that hosts events where you can visit these favorite flowers up close. Kalon's Korner, previously known as Kalon Farms, has an enchanting sunflower field in Kentucky and you should follow along with this family and plan a visit soon.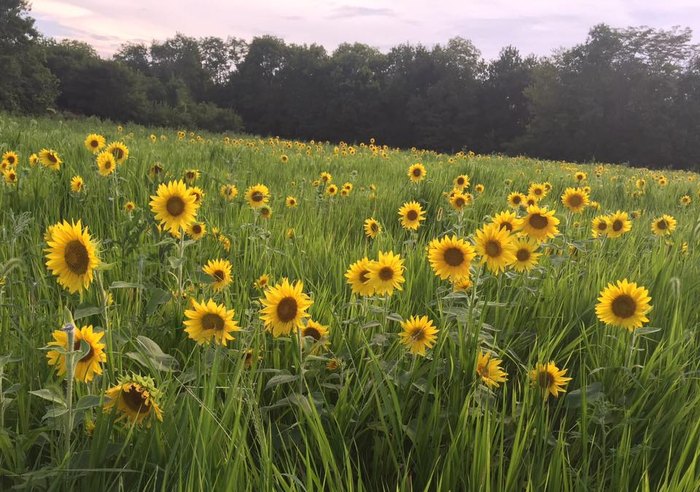 Kalon's Korner is an enchanting sunflower field in Kentucky that actually offers multiple fields and private events where you can capture pictures and memories of time spent with these beautiful summertime flowers. If you've been looking for a place to get up close to sunflowers, follow along with this family-owned farm and plan a visit soon. Do you love sunflowers and have you ever visited Kalon's Korner? Let us know in the comments!
For more information on Kalon's Korner, including upcoming events and opportunities to visit, follow along with them on Facebook here. Please keep in mind that the fields are only open during these private, ticketed events and always be respectful of the flowers and farm.
Address: 3220 Clear Creek Road, Nicholasville, KY 40356
And for more places to visit in this area, which is also the heart of horse country, check out our previous article here.
OnlyInYourState may earn compensation through affiliate links in this article.