The Waterfront Park In Kentucky That Is Always Full Of Fun And Relaxation
We love parks in Kentucky, and we also love being near the water, and of course everyone loves finding free things to do. If you combine all three, you have a trifecta of fun in the Bluegrass State. Many local parks are free to visit throughout the state, but not all are always full of fun and relaxation. Louisville Waterfront Park, right on the Ohio River, definitely fits that trifecta definition and is a favorite spot in our state's largest city. You'll always find something to do and see at this waterfront park in Kentucky, and if you've never experienced it, take a closer look.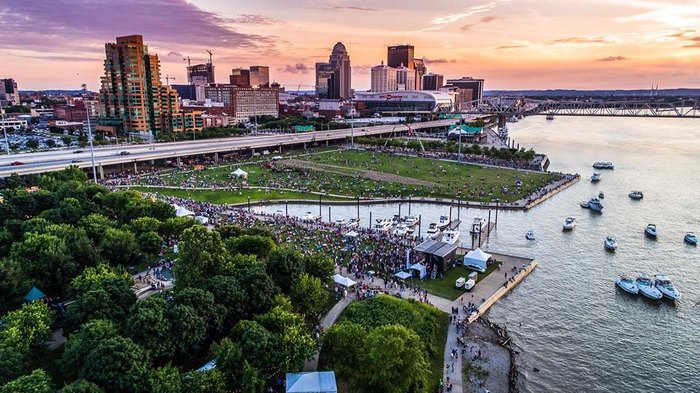 Louisville Waterfront Park in Kentucky took a prime spot along the river and turned it into a destination that's always filled with fun and relaxation. Have you walked around the park or perhaps attended an event? Have you walked across the bridge? Let us know in the comments!
For more information on Louisville Waterfront Park, visit its website here and follow along on Facebook here. The park is open daily from 6 a.m. to 11 p.m.
Address: 129 River Road, Louisville, KY 40202
And for more of the best free things to do around Louisville, check out our previous article here.