Savor The Best Southern Comfort Food In Kentucky At This Local Hidden Gem
Editor's Note: Boujie Biscuit has permanently closed since the publication of this article.
There are a number of ways to hear about a hidden gem restaurant in Kentucky, but word of mouth still tends to be the most reliable way. When a friend shares about an incredible dining experience, you just have to check it out for yourself. This definitely seems to be the way the news has spread about Boujie Biscuit in Louisville. This small, locally owned eatery sells what many call the best buttermilk biscuits in town, but it doesn't end there. Boujie Biscuit serves up the best southern comfort food in Kentucky and you can taste it for yourself at this local hidden gem.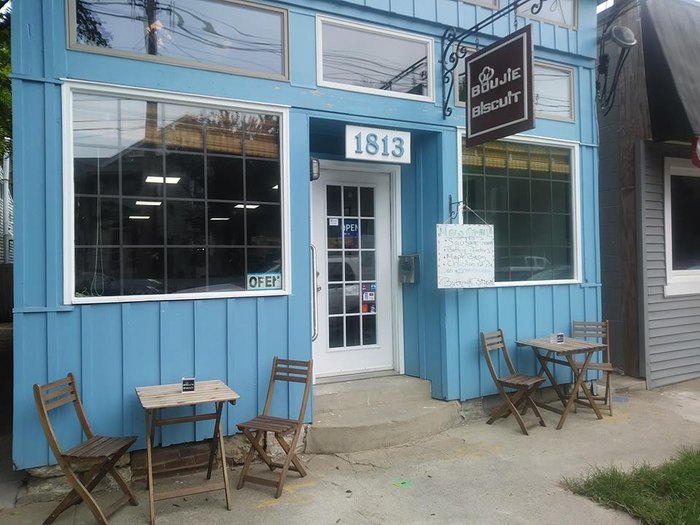 Boujie Biscuit serves up the best southern comfort food in Kentucky in the most scrumptious way possible – on a biscuit. Add on the charming atmosphere of the restaurant and the friendly owner and staff, and you have a local hidden gem in Louisville that's worth telling a friend about. Have you enjoyed the unique and comforting food at Boujie Biscuit? Share your experience with us in the comments and tag a friend who will check it out with you!
For more information on Boujie Biscuit, follow along on Facebook here. The restaurant is open Wednesday – Friday 8 a.m. to 3 p.m., Saturday 9 a.m. to 3 p.m., and Sunday 10 a.m. to 3 p.m.
Address: 1813 Frankfort Avenue, Louisville, KY 40206
And for another hidden gem that also serves up mouthwatering biscuits and breakfast items, check out our previous article here.
OnlyInYourState may earn compensation through affiliate links in this article.