This Restaurant In Kentucky Is Located In An Unforgettable Setting
Those of us who live in the Bluegrass State are lucky to have so many top-notch restaurants no matter what part we're in. If you happen to find yourself near the Land Between the Lakes and you're looking for a place with delicious food, an unforgettable atmosphere, and activities for the whole family, then check out Patti's Restaurant in Kentucky.
Editor's note: Due to a fire at the property, some of these photos may represent the way Patti's looked before rebuilding. We promise it's just as beautiful now (maybe even more so!) and everything is open for your enjoyment!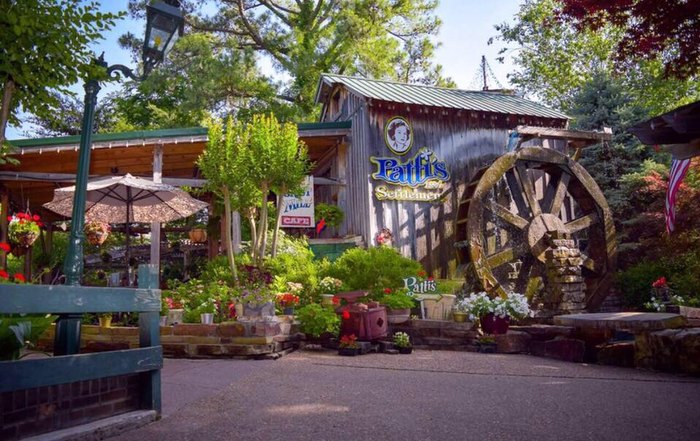 Patti's 1880s Settlement has proven itself as a "must-see" destination in Kentucky, plus it's just a stone's throw away from Kentucky Lake, Lake Barkley, and the Land Between the Lakes National Recreation Area. Patti's Restaurant in Kentucky is located at 1793 J H O'Bryan Avenue, Grand Rivers, KY 42045. For more information, visit their Facebook page or website.
Have any of you been to Patti's Restaurant in Kentucky?
OnlyInYourState may earn compensation through affiliate links in this article.
Address: 1793 J H O'Bryan Ave, Grand Rivers, KY 42045, USA
Historic Restaurant In Kentucky
March 12, 2021
What are some historic restaurants in Kentucky?
Dining at a historic restaurant is oftentimes a gateway into the past and not at all like your run-of-the-mill modern-day eateries. From rustic decor to cozy atmospheres, there's just something special about having a meal in a place that was built in another era. Beehive Augusta Tavern in Augusta occupies a building that was constructed in 1796 and is on the National Register of Historic Places. Before it was a tavern, it was a house, a general store, a pharmacy, and offices. It became the Behive Augusta Tavern in the 1980s and has maintained much of the building's historic charm. Old Talbott Tavern in Bardstown was built in 1779 and is the oldest western stagecoach stop in the country. With its stone walls and woodwork, you will feel like you've stepped back in time.
What country restaurants can I visit in Kentucky?
In small-town rural Kentucky, you can find some incredible restaurants that are worthy of a drive. Country Store located in Bradfordsville has some of the best food and largest portions around, popular with both locals and travelers. In Raywick, there's Missy's Out of the Way Cafe, a restaurant with the most colorful, quirky decor, which is something you would never expect to see in the countryside. Decor aside, the menu has something for everyone and is known for its steak and potatoes.
What are the most unique restaurants in Kentucky?
The Glitz Restaurant at Irish Acres Gallery is part restaurant and part antique shop. It occupies a former school that has been transformed into a 32,000 square foot gallery. The three-course meals are pre-fixe. Dining here will be a memorable experience. Paradise Cafe in Paris, Kentucky resides in the three-story building in the world and serves Asian cuisine. Aside from the delicious food, Paradise cafe also offers a bed and breakfast on the building's third floor.