With 15 Flea Market Locations In Kentucky, Peddlers Mall Is A Bargain Hunter's Dream Come True
When you're in the mood to do a little bargain shopping, you may not think that the mall is the best place to go. Unless it's Black Friday or the day after Christmas, true bargain hunting tends to take place in thrift shops, flea markets, and other secondhand-type stores that offer a wide variety of products for great value. There is one "mall" that fits this description and there happen to be more than a dozen of them throughout the state. Peddlers Mall in Kentucky is the ideal destination to treasure hunt and each location is a bargain hunter's dream come true. Block off a few hours, find the store closest to you, and check out what many consider to be one of the best flea markets in Kentucky.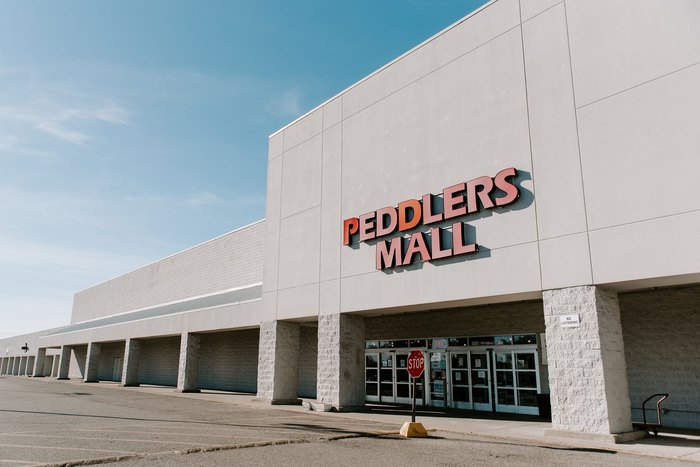 Many people love spending an afternoon in a place like Peddlers Mall in Kentucky. There's so much to discover in each of their 15 locations throughout the state and if you want to make it a truly epic day of shopping, visit a few at a time! Do you love treasure hunting at Peddlers Mall? Is it one of the best flea markets in Kentucky? Let us know in the comments and feel free to share the best thing you've found!
For more information on Peddlers Mall in Kentucky, including all of its locations and Facebook pages, visit the shop's website.
And for more of the very best flea markets throughout Kentucky, check out this list of 9 places that are also a bargain hunter's dream come true.
OnlyInYourState may earn compensation through affiliate links in this article.
Address: Lexington Peddlers Mall, 1205 E New Circle Rd, Lexington, KY 40505, USA
Address: Somerset Peddler's Mall, 345 US Hwy 27 #10, Somerset, KY 42503, USA
Address: Clarksville Peddlers Mall, 1416 Blackiston Mill Rd, Clarksville, IN 47129, USA
Address: Frankfort Peddlers Mall, 312 Versailles Rd, Frankfort, KY 40601, USA
Address: Georgetown Peddlers Mall, 401 Outlet Center Dr #270, Georgetown, KY 40324, USA
More Kentucky flea markets near you
March 14, 2023
Where are the biggest flea markets in Kentucky?
The biggest concentration of flea markets in Kentucky is clustered around Louisville with a spattering around Lexington. Southern Kentucky is also a great place to find flea markets. Here are some of the best and biggest flea markets in Kentucky:
The Kentucky Flea Market in Louisville boasts over 800 indoor booths, plus seasonal outdoor vendors, so shoppers have their pick of goods from antiques and crafts to fresh produce.
Not far away in Shepherdsville, the Awesome Flea Market is an eclectic gathering of locals peddling wares ranging from vintage clothing to handmade jewelry. It is definitely one of the biggest flea markets in Kentucky.
In Lexington, the Lexington Peddlers Mall is open every day of the week and is a great place to find homemade furniture and one-of-a-kind collectibles. As one of several Peddlers Mall locations, there is sure to be one of these lovely flea markets near you.
Farther south in Somerset, the Lake Cumberland Flea Market offers something for everyone with its vast selection of tools and livestock feed - plus some delicious local eats.
Lastly, Bowling Green's Flea Land is a must-stop spot for creative items like embroidery thread and yarn as well as a delightful array of antiques and clothing. You'll also find carnival-style foods from multiple vendors.
Whether you are looking for hard-to-find knick knacks or old favorites from your childhood, these five flea markets all make for an amazing day out! If you are in search of even more flea markets in Kentucky check out this list of seven amazing Kentucky flea markets where you can find plenty of hidden treasures.