According To FBI Statistics, These Are The 10 Most Dangerous Cities In Kentucky
Just like every other state, there are dangerous places in Kentucky that make the headlines for all the wrong reasons. No matter what anyone says, though, Kentucky is a lovely place to live. If your heart belongs to the Bluegrass State, you know lists like these, while backed by statistics, do not indicate that a city is necessarily a bad place to call home. In fact, you could argue that some of the cities on this list are charming and have plenty to offer. Nevertheless, the FBI comes out with statistics every so often (the most recent was 2019), and the site RoadSnacks then analyzes them. The site focused on violent crimes and property crimes and how many were committed per 100,000 residents. According to that data, here are some of the most dangerous cities in Kentucky, listed in no particular order: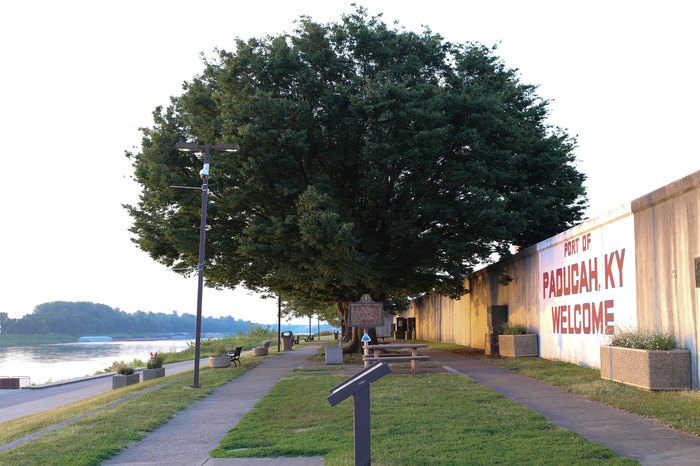 While these may be the most dangerous cities in Kentucky, they are also home to many people and we happen to think there are great things about all of them. But these lists are still fun to check out! What do you think about this list of the worst cities in Kentucky? Share your thoughts with us in the comments!
If danger is your middle name, be sure to check out these 9 potentially dangerous places in Kentucky.
OnlyInYourState may earn compensation through affiliate links in this article.
More to Explore
Most dangerous cities in Kentucky
What is another of the most dangerous places in Kentucky?
Another one of the most dangerous places in Kentucky is Red River Gorge.
The Bluegrass State is a big, beautiful place, but there are some dangerous spots in Kentucky, as well. For example, it is no secret that some of the most deadly things in nature are also gorgeous to look at... just look at the Grand Canyon, after all! The Kentucky equivalent of a Grand Canyon is, of course, Red River Gorge. And while immensely wondrous and wonderful, there are spots in the Gorge known to be popular among rock climbers. The thrill of hanging by your fingers and toes, with nothing in between you and a huge drop appeals to intrepid adventure-seekers, and we don't blame them, as the call of the Grand Canyon of Kentucky is downright irresistible. Still, those who are drawn to this type of danger should also be aware of the dangers it can hold. There are no safety nets, and a fall can be deadly. Nevertheless, Red River Gorge is one of the most spectacular spots in the country, and absolutely worth exploring. Just be careful!
Are there many dangerous natural disasters in Kentucky?
Dangerous natural disasters in Kentucky are relatively infrequent.
Kentucky is generally a pretty laid-back and mild place to be — we have milder winters and not too much in the way of extreme natural disasters or dangerous weather. However, that being said, Kentucky has been known to experience things like flooding and tornadoes, and even a random freak snowstorm or two. In these instances, however, we're always touched by how the kind folks of Kentucky band together to help each other out, as was the case in the devastating tornado that ripped through Western Kentucky in 2021.
Related Articles
Explore Kentucky