These 8 Breathtaking Waterfalls Are Hiding In Louisville
Do you ever find yourself daydreaming about "waterfalls near me" in Louisville? Well, you're most certainly in the right state! Kentucky is full of some of the most wondrous waterfalls in the country, and Louisville is just a stone's throw from some of the state's finest. And don't worry — there are some truly beautiful Kentucky waterfalls that don't require driving almost three hours to Cumberland Falls. Listed below are eight amazing waterfalls near Louisville that are just a quick drive away. Ready for some waterfall chasing in the Bluegrass State? Let's go!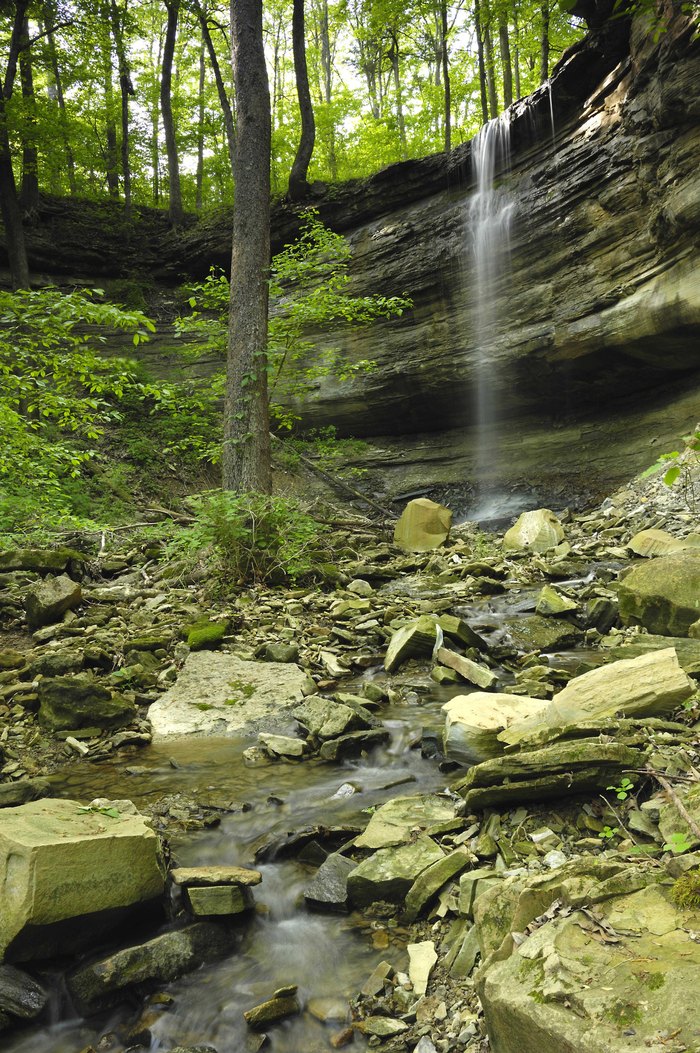 Did you like this list of Louisville waterfalls? Are you still wondering about "waterfalls near me" in Kentucky? Check out our feature article about the best waterfalls in the Bluegrass State — there's sure to be a fabulous fall near you! If you know of any other beautiful waterfalls hiding across Louisville, let us know in the comments below.
OnlyInYourState may earn compensation through affiliate links in this article.
Hiking Trails In Louisville With Waterfalls
April 20, 2022
What are some beautiful waterfall trails near Louisville?
There's nothing quite like a waterfall hike, is there? Luckily for people in Louisville, there are some truly beautiful waterfalls... all within reach! A bit about two waterfalls in particular:
The waterfall at Fairmount Falls Park is one of the most beautiful, yet elusive, waterfalls in Kentucky. Why? Because entry to the elusive Fairmount Falls is limited to just three vehicles per day, and you have to obtain a permit beforehand from the Jefferson Memorial Forest Welcome Center. But the permits are free, and the hike to the falls is actually quite well-paved and easy to navigate once you're in the park.
After a healthy rainfall when the water is flowing, Fairmount Falls can actually be seen from the trail just off the parking area.
In terms of the trek, this one-mile, out-and-back trail at Fairmount Falls is quite lovely, passing numerous smaller cascades and picturesque streams, making this a wonderful adventure for waterfall chasers young and old!
If you're up for a quick drive to the state's lovely capitol, there's a beautiful waterfall that's just waiting to be admired at Cove Spring Park.
Cove Spring Park is a 250-acre park that's positively bursting with natural beauty, with babbling streams, striking ravines, buzzing wetlands, lush forests, and picturesque waterfalls.