Everyone In Louisville Should Visit This Epic Flea Market At Least Once
Kentuckians love to hunt down buried treasure and discover hidden gems, proof of which can be found at the numerous flea markets across the state. We are lucky here in Louisville to have an epic flea market, right in our very own backyard. Derby Park Flea Market, near Churchill Downs, is a massive indoor/outdoor treasure trove that everyone in Louisville should really visit at least once. Here's what's in store when you visit this massive flea market in Kentucky: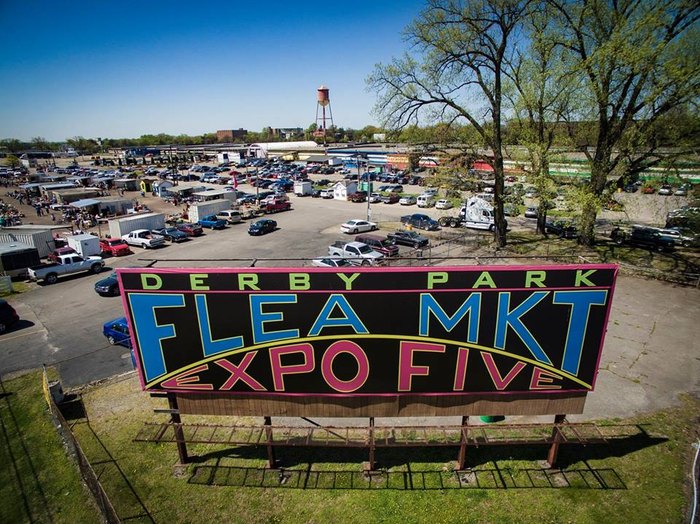 Derby Park Flea Market provides hours of wandering fun if you like to see what you can discover. Have you shopped at this epic market? Share your thoughts with us in the comments!
Derby Park Flea Market is located at 2900 7th St. Rd., Louisville, KY, 40216. For more information, visit the official Derby Park Flea Market website.
And for more of the best flea markets in Louisville, check out this article!
OnlyInYourState may earn compensation through affiliate links in this article.
Address: Derby Park Traders Circle, 2900 7th Street Rd, Louisville, KY 40216, USA
Flea Market in Kentucky
February 27, 2023
What's another must-visit flea market in Kentucky?
Looking for more great flea markets to visit in Kentucky? Look no further!
Richwood Flea Market. For over 25 years, Richwood Flea Market has been a popular stop in Northern Kentucky. Many rave about their somewhat recent remodel, while others claim there aren't as many hidden treasures as there once were. Visit on a Saturday or Sunday (they're open weekends only) and see for yourself -- you never know what treasures await at this amazing Kentucky flea market!
Southern Kentucky Flea Market. Southern Kentucky Flea Market is a highly rated classic market that's open weekends. With 150 indoor booths, it's the perfect spot to get lost for an afternoon and see what you can find. Great discoveries await.
Awesome Flea Market. Awesome Flea Market in Kentucky isn't your standard flea market. It's bigger, better, and, well, awesomer. It spans 70,000 square feet and includes 350 vendors set up both inside and outside. It has a food court, vintage arcade, and lazy river. Yes — a lazy river! And in terms of selection, well, Awesome Flea Market is a real-life treasure hunt where you'll find everything your heart could ever desire. With both outdoor booths and a massive indoor market, you'll want to set aside plenty of time for browsing this awesome flea market in Kentucky.
Are there any yard sales in Kentucky?
Bargain hunters and savvy shoppers will definitely want to check out the 127 Yard Sale, which is commonly referred to as "the world's longest yard sale." Living up to its name, the sale spans 690 miles through six states, including Kentucky. A one-stop shop for everything yard sale-related, the varied merchandise selection includes a little bit of everything. The much-anticipated sale takes place the first Thursday through Sunday in August each year. For more information, check out the 127 Yard Sale website. The Animal Swap Meet and Flea Market is another seasonal sale you'll want to mark on the calendar. It's held in Milton City Park twice a year – on Mother's Day weekend and Labor Day weekend. The much-anticipated shopping event is a great place to stock up on a slew of goods as well as livestock.