7 Lesser-Known State Parks In Kentucky That Will Absolutely Amaze You
Kentucky's state parks give our state incredible bragging rights as we have one of the best systems in the country. If you live in the Bluegrass State, then chances are you live near a park that is perfect for exploring, camping, hiking, fishing, relaxing, and much more. Some of the Kentucky State Parks are very popular and well-known, and there are also some that fly under the radar. But you don't want to overlook these seven lesser-known state parks that will absolutely amaze you; check out our list, and plan to visit to these amazing places in Kentucky ASAP!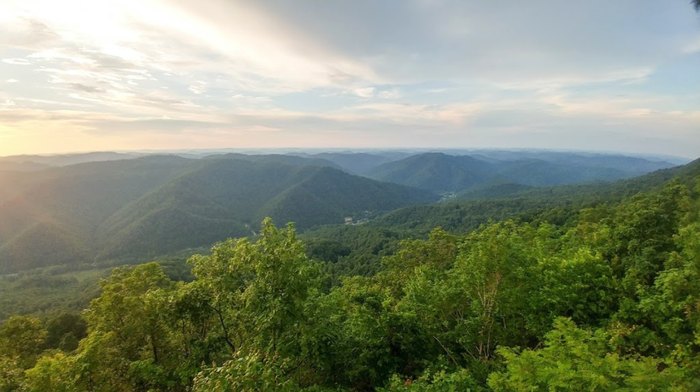 All of Kentucky's state parks and historic sites are worth a visit, and make sure not to miss out on these seven amazing destinations. What are your favorite state parks to visit in Kentucky? Have you been to any of these lesser-known parks? Which Kentucky State Park is your favorite? Let us know in the comments!
And for more state parks to visit in Kentucky that are also incredible resorts, check out our previous article here.
OnlyInYourState may earn compensation through affiliate links in this article.
State parks to visit in Kentucky
January 17, 2022
Are there any national parks in Kentucky?
There's one mammoth-sized national park in Kentucky that you probably know about, as it's world famous! Of course, we're talking about Mammoth Cave National Park, the longest cavern system on the planet. Home to over 130 species of wildlife and almost every type of cave formation, it's also the world's most diverse series of caverns. This bucket-list must is one of our state's most dazzling jewels, and it just got a little longer, too!
What's the most popular state park to visit in Kentucky?
The above list covers some of the lesser-known state parks in Kentucky worth a visit; in terms of the state's best-known state parks, Cumberland Falls State Resort Park really stands out. This superlative superstar has it all: breathtaking scenery, amazing outdoor recreation, and some of the most incredible natural wonders in the Bluegrass State. It's 1,657 acres of pure Bluegrass beauty, offering visitors an extraordinary park experience. From hiking to the state's most beautiful waterfalls and seeing one of the world's only moonbows, to enjoying epic kayaking and water recreation, to spending the night in an iconic Kentucky lodge, we simply adore Cumberland Falls State Resort Park!
What's a must-visit state park in Kentucky?
It's well known that Kentucky's State Park system is incredible and arguably the best in the entire country. So of course, we're going to say that *all* of the state parks in the Bluegrass are must visits. The resort parks, especially, allow us to stay comfortably while still enjoying the natural beauty Kentucky has to offer. The very first state park in our state also happens to be one of the most stunning. Pine Mountain State Resort Park is a slice of Kentucky heaven and you'll definitely want to pay it a visit. Located near the southern border of Kentucky, Pine Mountain State Resort Park was originally established in 1924, and this nearly 100-year-old park is as delightful today as it was way back then!