Tiny But Mighty, The Smallest State Park In Kansas Is A Hidden Gem Worth Exploring
People are often tempted to think bigger is better when it comes to state parks. Sure, places like the mighty El Dorado State Park, which spans more than 4,000 acres, are incredible. All that wilderness preserved for recreational and sightseeing use is amazing. But don't ignore the smaller state parks in the Sunflower State! Even our very tiniest state park is pretty cool. The smallest state park in Kansas is Mushroom Rock State Park, and it just so happens to be one of the neatest parks here. This five-acre oasis is full of fascinating rock formations that give the park its name.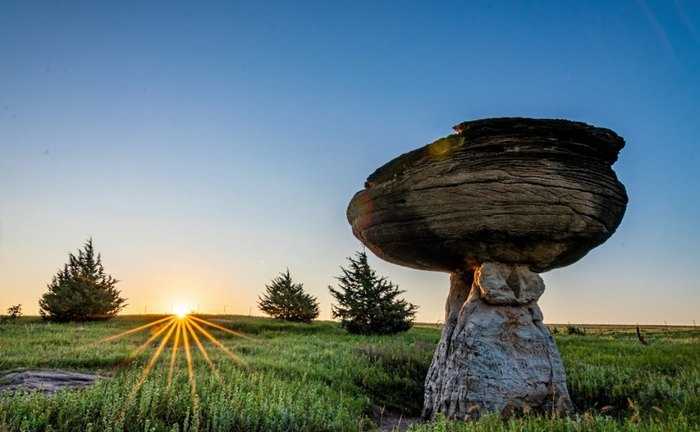 You can learn more about Mushroom Rock State Park from the Kansas Department of Wildlife and Parks website.
Have you ever visited the smallest state park in Kansas? Share your experiences in the comments!
Address: Mushroom Rock State Park, Ave K, Brookville, KS 67425, USA