Here Are The 10 Most Beautiful, Charming Small Towns In Kansas
There's no denying it (no matter how hard you try): Kansas is a gorgeous state with some of the kindest, most welcoming people you'll ever meet. Aside from the lovely scenery and residents, we are also home to these 10 charming small towns (with populations of less than 30,000 people) that you will want to visit! Here are our picks for the most charming small towns in Kansas: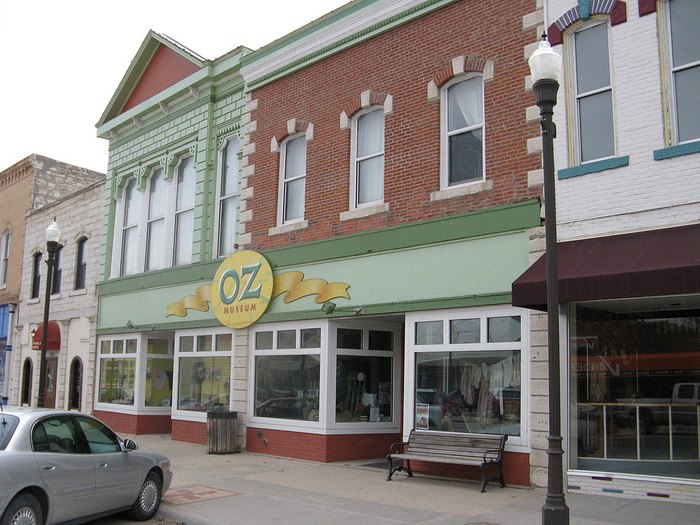 Do you live in one of these towns? What do you think are the best small towns in Kansas? After all, it's subjective! Tell us your picks in the comments – we love hearing from you!
OnlyInYourState may earn compensation through affiliate links in this article.
Best Small Towns In Kansas
July 05, 2021
What are some of the most beautiful small towns in Kansas? 
Kansas is a state often dismissed as a "flyover" state, but we disagree. There are lots of beautiful places in Kansas, from breathtaking natural beauty to some of the cutest darned little towns you'll ever see. Some of our favorite beautiful small towns in Kansas include Hays, which is well known for its quaint beauty and quiet nature. We're also particularly fond of Pratt, which feels like the definition of an adorable small town where everyone knows your name. Abilene and Dodge City are two more favorites of ours; both towns are rich in history, and their downtown areas are as beautiful as they are historic.  
What are some fun things to do in Kansas?  
Well, just about anything, really! If you can dream it, you can probably do it. Go camping at any one of our 28 awe-inspiring state parks or take a swim at any of our amazing watering holes. Kansas is also a cultural place of interest, with Kansas City (both the Kansas and Missouri sides) barbecue being known for its amazingness around the world. You can also simply choose a back road and start driving – there are so many places around the state that are simply beautiful, consisting of rolling green hills and endless blue skies. Need more ideas? Let this article give you some inspiration!  
What are some epic day trips in Kansas I can take? 
Oh, boy, where do we begin? Kansas is filled with interesting and epic things to do, and that includes road trips! Take a waterfall-themed road trip across the state, or maybe a small-town road trip is more your style. What about a trip to many of Kansas's spookiest places, or you could take a small gamble and see how many places you can visit on one gas tank. No matter what you crave, we've got you covered – check out this list of amazing day trips in Kansas everyone should do at least once!