Millions Of Monarch Butterflies Are Headed Straight For Kansas This Spring
If you can remember through the last 20 or so years, monarch butterflies haven't been doing too well. Since at least the '80s, monarch populations have been in decline, and we've been worried about the eventual downfall of our favorite migrating butterflies. In the last few years, however, there have been millions of monarch butterflies headed straight for Kansas, more than we've seen in a long time. There are definitely millions of monarch butterflies in Kansas that you can see as the weather begins to get warmer.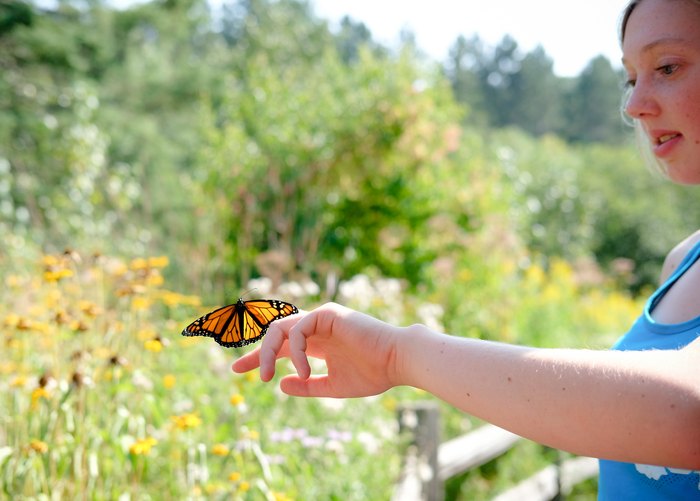 If you're interested in learning more about insects like these butterflies, why not visit this special Insect Zoo right in Kansas?
Do you have any special places where you know monarch butterflies in Kansas will be? Share with us in the comments section!
OnlyInYourState may earn compensation through affiliate links in this article.
Monarch Butterflies In Kansas
April 19, 2020
What other animals migrate to Kansas in the spring?
The annual butterfly migration in Kansas isn't the only fascinating springtime migration to enjoy. In fact, there are plenty of animals, birds, insects, and mammals that make their way through the central parts of the United States in search of warmer weather and a place to set up their nests. When spring rolls around in Kansas, make sure to keep an eye out for the animal kingdom on the move. Killdeer are some of the earliest birds to show up in Kansas, usually in early February. Meanwhile, you can also see waterfowl species show up, like snow geese, Canadian geese, ducks and more, as well as sandhill cranes and purple martins.
What are the best signs of spring in Kansas? 
Knowing the signs of spring in Kansas can often provide much relief when winter is still in full swing. The good news is, there are signs of spring everywhere, beyond just the obvious temperature changes. The first signs of spring you should look out for include songbirds singing, trees budding, sap flowing, spring peepers chirping, and butterflies and bumblebees taking to the skies.
How can I best enjoy nature in Kansas?
If you're a fan of the great outdoors then enjoying nature in Kansas is probably a welcomed hobby. The best part about enjoying nature within Kansas is the fact that many of the more natural spots are often overlooked by visitors, which make them hidden gems to many. If you're looking to get outside this spring and indulge in the best natural experiences Kansas has to offer then we have a few places to see. Check out the 13 most incredible natural wonders in Kansas as soon as the temperatures begin to climb.