Visit These 5 Creepy Ghost Towns In Kansas At Your Own Risk
What is it about ghost towns that is so beautiful, yet disturbing at the same time? Maybe it is the abandoned homes that are no longer loved and cared for. Or the deserted schools that used to be filled with the sounds of laughter and learning? Or maybe it's the empty churches that haven't heard a prayer in decades? Whatever it is, there is something unique about places where people no longer live like these abandoned towns in Kansas. Below are five really creepy ghost towns in Kansas that you'll definitely want to visit at your risk.
Note: Some of the following locations may not be open for public access, and we recommend asking permission from local law enforcement before entering any properties.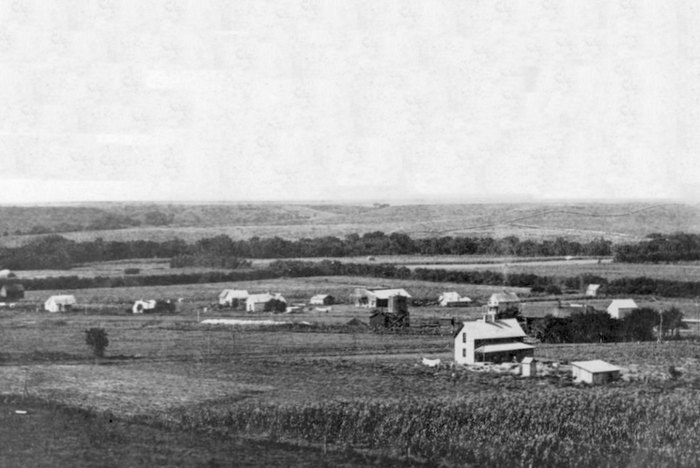 Have you visited any of these Kansas ghost towns? What are some of your favorite ghost towns in Kansas? Tell us all about them in the comments! To see more places like this, take a road trip to more abandoned places in Kansas.
OnlyInYourState may earn compensation through affiliate links in this article. As an Amazon Associate, we earn from qualifying purchases.
More to Explore
Ghost towns in Kansas
What is one of the best ghost towns to visit in Kansas?
One of the best ghost towns to visit in Kansas is Dubuque.
If you love to visit Kansas ghost towns, head to Dubuque, in Russell County, Kansas. This tiny ghost town may not look like much, but you will certainly feel a bit spooked during your visit. On your way, you will see a dirt road, barren trees, and old, abandoned buildings — almost like they came straight from a movie set. One of the abandoned buildings you need to check out is the old church. This is one of the few remaining structures in this town and it is certainly quite a sight. Just make sure you are cautious and avoid entering the property as the remaining structures are quite dangerous.
How can I see many of the creepy and spooky attractions in Kansas?
You can see many of the creepy and spooky attractions in Kansas by taking a  road trip.
If you love to be spooked and you enjoy a creepy and haunted attraction, you are in luck! We have created a creepy road trip in Kansas that will take you to many deserted and creepy places in Kansas history. This trip starts in the small town of Stull and will take you to Silkville.
What if I don't love visiting Kansas ghost towns? Are there other small towns I should visit?
A small town you should visit is Lindsborg.
Of course! In fact, we have many small towns in Kansas that are perfect for a weekend escape or even just for a unique day trip. One of our favorite small towns in the Sunflower State is Lindsborg, also known as Little Sweden U.S.A. This delightful small town is known for its Swedish heritage and you'll find traces of it all throughout the city with its incredible food, unique architecture, fun festivals, and more.
Related Articles
Explore Kansas