Here Are 10 Words You'll Only Understand If You're From Iowa
If you're an Iowan, you're used to out-of-towners giving you confused, somewhat concerned looks when you say things like "cornhole" and "padiddle" during a normal conversation. We Iowans know we say some strange things, but they make sense to us, so here are ten wacky words you'll understand if you're from Iowa.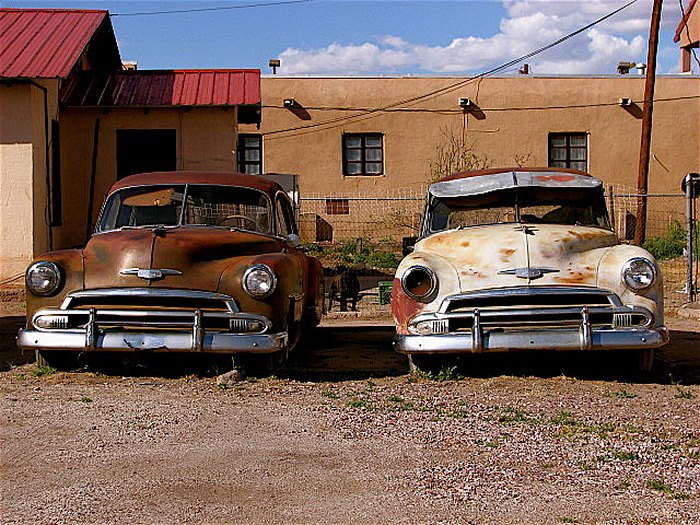 Can you think of any more words that only Iowans will understand? Share them in the comments below!
For more fun from the Hawkeye State, read 10 Weird And Wacky Holiday Traditions You'll Only Get If You're From Iowa.
OnlyInYourState may earn compensation through affiliate links in this article.
More to Explore
words you'll understand if you're from Iowa
What stereotypes are there about Iowa?
If you aren't from Iowa, chances are you've got some preconceived notions about life here in the Hawkeye State. Let us be the first to tell you - there is so much more than corn out here! We also have... soybeans, cows, and pigs! Despite the common idea that Iowa is all farmland, more Iowans live in urban areas than rural areas, though it's hard to convince outsiders that the Hawkeye State is an urban state. Some other stereotypes about Iowa are a little more flattering - like how we're all "Iowa Nice" and that our small towns are so safe, nobody locks their doors.
Is Iowa a great place to live?
Iowa is a wonderful place to settle down! There's a little bit of everything, and you'll find bustling cities, quiet farm towns, world-class resorts, and hiking trails that rival any other you'll find. The food in Iowa is what really stands out - small mom-and-pop restaurants serve up delicious meals from the Loess Hills to the Mississippi River. The weather can be a little rough, and the cold winters and stormy summers can be tricky to deal with if you aren't used to blizzards and tornadoes occasionally coming through.
What are the most popular foods in Iowa?
Thanks to our strong agriculture industry, Iowa has some of the freshest food in the country! Our most well-known farm product is pork, and Iowa's breaded pork tenderloin sandwiches are a hallmark of the state's culinary scene. Maid-Rites or Taverns are another popular type of sandwich - these ones are made with seasoned loose beef. Not many people realize that Steak de Burgo - an elegant beef dish - was created in Des Moines, and our capital city is the best place in the world to find the dish. Other popular Iowa foods include prime rib, puppy chow (a snack mix for parties), taco pizza, Maytag cheeses, and Blue Bunny Ice Cream.
Related Articles