This Terrifying Real Life Exorcism In Iowa Will Send Shivers Down Your Spine
In 1928, one of the last sanctioned exorcisms was performed on a woman in Earling, Iowa. The account of what happened is so terrifying, this Earling, Iowa exorcism partially inspired the novel "The Exorcist," which later became one of the most notorious horror movies of all time.
Emma Schmidt (sometimes called Anna Ecklund) was 40 years old at the time and had been possessed for the past 26 years of her life. She suffered from demonic voices in her head telling her to do unspeakable things, and as time went on and the possession grew worse and worse, Schmidt was unable to enter a church, could detect blessed food and would reject it, and would recoil at the touch of a blessed object. Let's take a look at this fascinating and troubling Iowa horror story.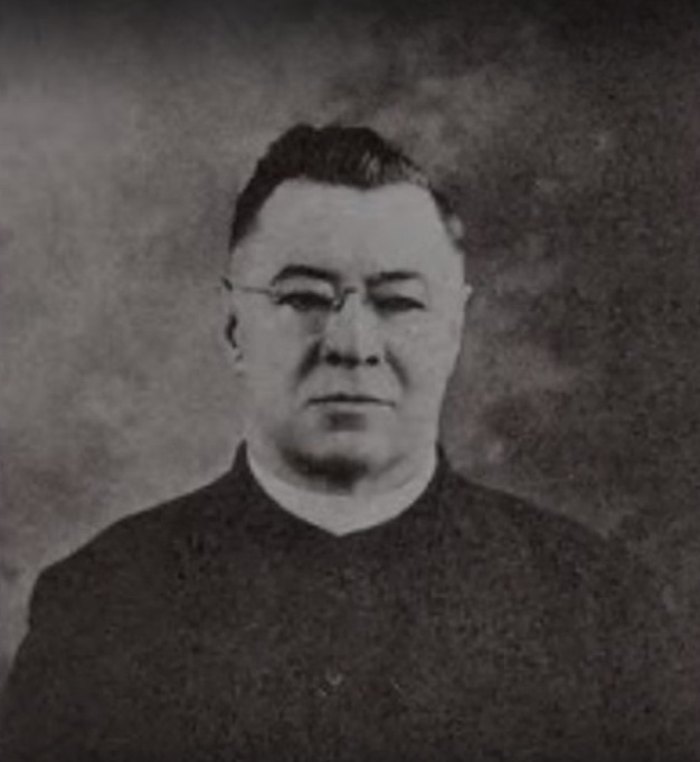 When Emma was taken to the local convent for the exorcism, things got even stranger…
In at least one instance during the exorcism, Emma levitated off of her bed, to the horror of the priests and nuns present. Her body was so swollen and distorted during the possession that the nuns feared she would burst, and according to witnesses, when her head swelled up and her eyes bulged out of her head, she looked almost unrecognizable. She also took to speaking in Latin, and other languages in which she had no formal training.
In another instance, Emma escaped the bed she was being confined in and broke free of the guards before she flew through the air and landed above the door, where she clung to the wall in an unearthly and terrifying manner.
Throughout the possession, a horrible stench filled the room. Although she ate little, Emma vomited dozens of times a day and the nuns were made busy carrying out the foul, green vomit out by the bucket load. Voices that no human could produce emanated from her body and screamed at the priests and nuns.
Eventually, the priest performing the exorcism identified four different spirits possessing her. One was the spirit of her dead father Jacob who sexually abused Emma and placed a curse on her, one was the spirit of her dead aunt Mina who was a notorious witch and child murderer, another was a spirit named Judas Iscariot who is believed to be the patron demon of suicide, and the last was the demon Beelzebub, otherwise known as Satan. When asked what they wanted, the demons replied that they wanted Emma to hang herself so she would go to hell.
After three weeks, an unusually long exorcism, Emma broke free from the demons' grip. Her first words were reportedly, "Praised be Jesus Christ!" As soon as she said this, the nuns broke down in tears and everyone rejoiced. Emma lived out the rest of her years in a relatively peaceful and devout manner, and never complained of her old symptoms again. The priest who performed the Earling exorcism wrote a book titled "Begone Satan," which retold his account of the exorcism. Later, Emma's story, as well as another possession story from Washington, inspired the novel "The Exorcist," which was made into the legendary horror movie that would go on to scare millions of people for decades to come.
Was the story of the Earling Iowa exorcism terrifying enough for you? We hope that it wasn't too scary! But if you're already up late and struggling to sleep, you could always double down and read our fascinating list of Iowa urban legends. These ten stories are sure to scare the pants off of you! Even more so because many believe them to be true.
If you'd prefer a palate cleanser instead so you can feel cheerful again, we suggest you take a look at these hilarious Iowa memes that are sure to soothe you and tickle the funny bone.
OnlyInYourState may earn compensation through affiliate links in this article.
Terrifying Iowa
December 30, 2022
What are the most haunted cemeteries in Iowa that I can visit?  
Cemeteries can already feel creepy enough, but if they are potentially haunted, that only makes them all the more frightening! There are more than a few haunted cemeteries in Iowa that you can visit, such as:
Are there any haunted hotels in Iowa that I can spend the night in? 
Who wants to sleep when they're traveling anyways! If you're looking for out-of-this-world accommodations that might be a little... spirited, there are some awesome haunted hotels in Iowa you can stay at, like:
Which are the most haunted places in Iowa that I can go ghost hunting at? 
A good ghost hunt is the ultimate activity for those that are supernaturally inclined. If you are searching for haunted places in Iowa to explore, look no further than: