The Mysterious Iowa Road You Absolutely Must Drive At Least Once
The city of Burlington, Iowa is one of the Midwest's perfect little communities, but even the most charming towns have their tragic secrets. In this case, the town that's known for having the world's most crooked street is home to a lesser-known — but way more haunted — street. It's the most haunted road in Iowa, and you may want to think twice before visiting.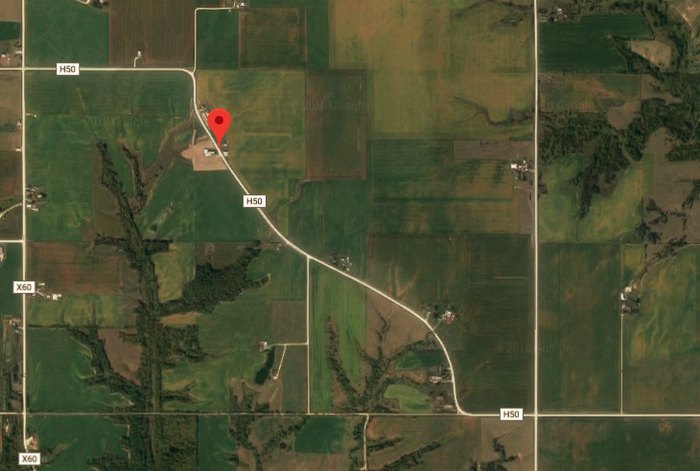 What are your thoughts on this creepy place in Iowa? Do you have any spooky stories to share about Stony Hollow Road or any other haunted places in Iowa? If so, be sure to tell us in the comments below — we'd love to hear from you! If you enjoy tracking down the spirits of the Hawkeye State, check out our list of haunted streets In Iowa and get to work visiting the most haunted spots around.
OnlyInYourState may earn compensation through affiliate links in this article.
More to Explore
haunted road in Iowa
What are the most haunted places in Iowa?
Most people associate Iowa with Midwestern charm, beautiful farmlands, and lots of small-town communities. But there's another more sinister side to Iowa if you're curious to explore it. The state is riddled with paranormal activity, haunted attractions, and legends that may just keep you up at night. Now that you've learned about the most haunted road in Iowa, we have a few more haunted locations to add to your radar. Some of the most haunted places in Iowa include Hotel Blackhawk in Davenport, Mathias Ham House in Dubuque, Edinburgh Manor in Scotch Grove, Ashton Cemetery in Mingo, Villisca Axe Murder House, Mason House Inn in Bentonsport, Independence State Hospital, and Lovers Leap Bridge in Columbus Junction. Have you visited any of these terrifying destinations in Iowa?
What is one of the most haunted houses in Iowa?
While there are more than a few houses in Iowa rumored to be haunted, one of the most famous of them is called Maple Hill Mansion. Over 150 years old, this home has acquired its fair share of troubling stories. The home was constructed in 1865 and can be found on the National Register of Historic Places. Over the course of its existence, the house has had several different owners, all of which have reported troubling phenomena: apparitions, objects moving on their own, disembodied voices, and other unexplainable incidences. Visitors walking by have also sighted a ghostly figure in the window, peering behind the curtains.
Related Articles
Explore Iowa
Featured Addresses

Stony Hollow Road, Stony Hollow Rd, Iowa, USA