4 Fantastic Factory Tours You Can Only Take In Iowa
Iowa has never stopped creating its own goods, and the state is full of factories big and small. But not all these factories are closed facilities where the magic is made. Four of them are actually open to the public for scheduled tours! From fresh cheese to hand-carved toys, to large-scale lumber, and even one of America's most famous vehicle brands, these four factory tours in Iowa are unique adventures. Sign up, and you won't just learn a lot about how these products are made – you'll have a blast exploring a one-of-a-kind attraction.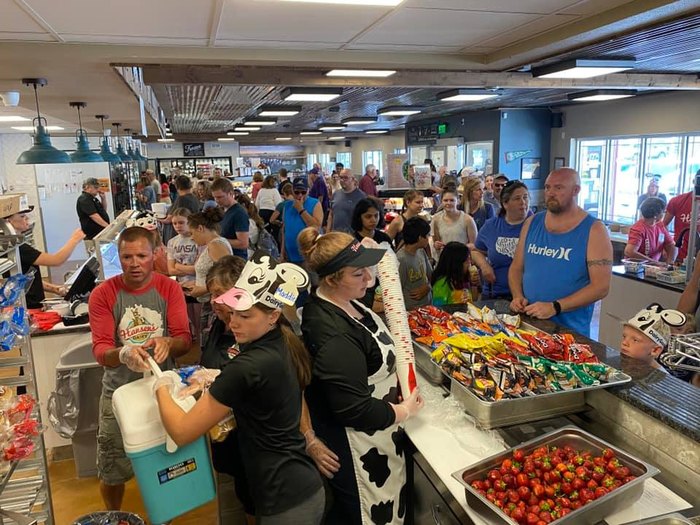 Have you taken one of these factory tours in Iowa? Let us know which factory you toured and what you thought of the experience in the comments section. If you're interested in finding out more about the varied options at Hansen's Farm Fresh Dairy, visit their website here. If you're interested in a different kind of tour, consider this rural road trip.
Address: Kendrick Forest Products, 601 S Washington St, Edgewood, IA 52042, USA
Address: Hansen's Farm Fresh Dairy, 8461 Lincoln Rd, Hudson, IA 50643, USA
Address: The Kaleidoscope Factory, 214 N Main St, Pocahontas, IA 50574, USA
Address: Winnebago Industries Inc, 605 W Crystal Lake Rd, Forest City, IA 50436, USA
Address: Hansen's Farm Fresh Dairy, 8461 Lincoln Rd, Hudson, IA 50643, USA
Address: The Kaleidoscope Factory, 214 N Main St, Pocahontas, IA 50574, USA
Address: Winnebago Industries Inc, 605 W Crystal Lake Rd, Forest City, IA 50436, USA
Address: Kendrick Forest Products, 601 S Washington St, Edgewood, IA 52042, USA