You've Never Seen Anything Quite Like This Art Park In Iowa
While most of the world thinks of Iowa as a flyover state with nothing but pigs and cornfields, those who live here know that most Iowans actually live in urban areas, rather than rural farmlands. Despite our growing urban culture, we've still found a way to preserve a little bit of green space amongst the skyscrapers and warehouses. Right in the heart of Iowa's biggest and busiest city lies a green space that's unlike any other in America.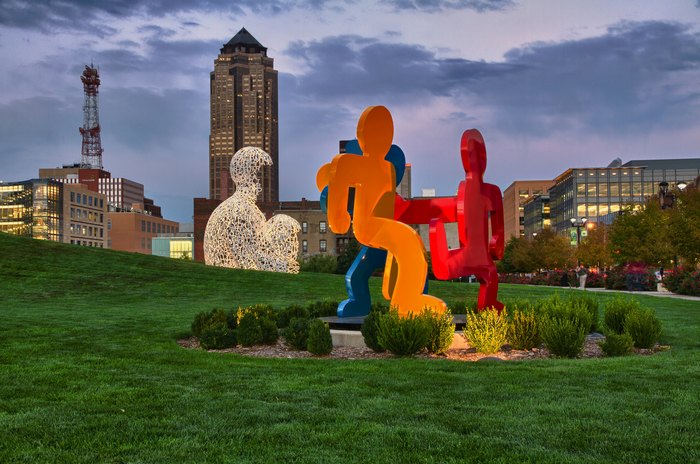 You can find the Pappajohn Sculpture Park in Western Gateway Park, at 1330 Grand Ave., Des Moines, IA 50309. The Des Moines Art Center does offer guided tours, but you need to book them a few weeks in advance. You can do that online here.
Just one visit is all it takes to realize why this beautiful, unique Des Moines park was named one of the 12 Places You Must Visit In Iowa In 2018. We're two-thirds of the way through the year, so visit before summer's over!