Iowa's Unique Bridal Veil Trail is A Must-Hike Trail This Winter
Sometimes, a short winter hike can be absolutely magical. In Iowa's Pike's Peak State Park, there's a trail that will take you to an enchanting frozen waterfall and past some of the most breathtaking winter vistas in the upper Midwest. It's called the Bridal Veil Trail and it's a must-hike Iowa winter trail.
The Bridal Veil Trail is less than a half-mile in length so it's perfect for families or for people who don't want to spend the entire day outside. A series of signs, boardwalks, and steps make the trail easy to follow, even when there's fresh snow. So grab your scarf and your boots and see why this little winter walk is one of the best you can take in Iowa.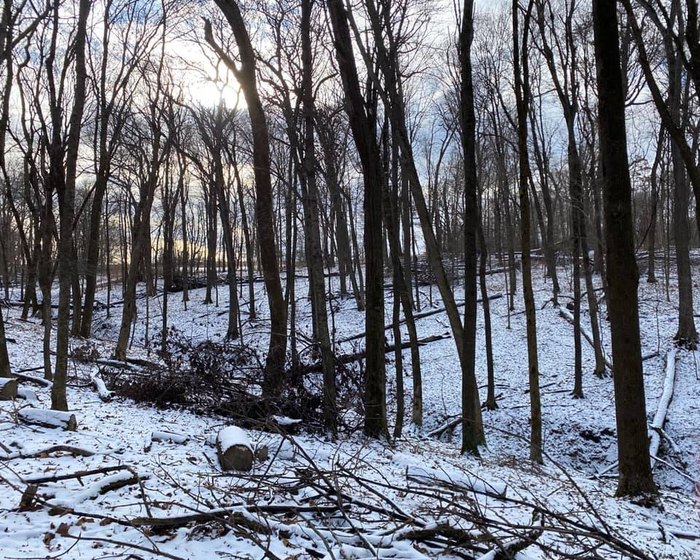 While the Bridal Veil Trail is a short hike, Pikes Peak State Park has over 11 miles of trails for hiking and cross-country skiing so you can easily extend the experience. If you're interested in more great places to hike in Iowa this winter, here are 12 picturesque trails you have to visit.
Address: Pikes Peak State Park, 32264 Pikes Peak Rd, McGregor, IA 52157, USA