4 Amazing Flea Markets In Iowa You Absolutely Have To Visit
Visiting the flea markets and antique shows in the Midwest is a popular pastime for many Iowans. These amazing flea markets are right here in our state, and they are definitely worth a visit. In fact, we put together a list of these four amazing flea markets in Iowa that you absolutely should visit the next time you're out and about looking for a good bargain. Keep this list handy next time you want to go shopping at some of the best fairs and flea markets that Iowa has to offer.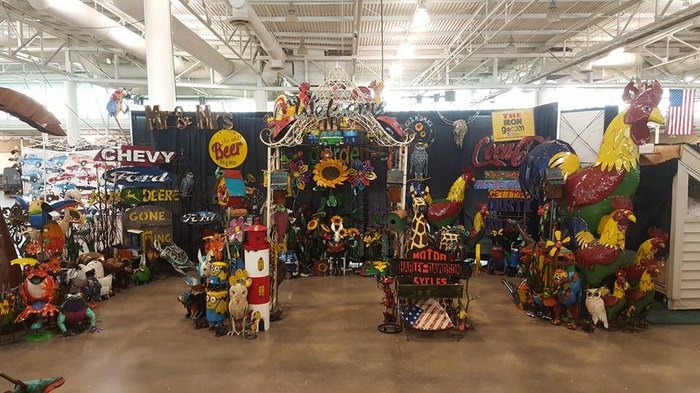 Are you ready for spring and all of the fun antiquing and junking it brings? Let us know if there's a big flea market or antique show that we missed that we should put on our flea markets in Iowa list!
If you're looking for more great places in Iowa to check out, then You Must Visit This Unbelievable Thrift Store At Least Once.
OnlyInYourState may earn compensation through affiliate links in this article.
Flea Markets In Iowa
May 17, 2021
What's the best time to visit flea markets in Iowa?
The best time to visit flea markets in Iowa is when the weather is nice. Most of the state's flea markets are out in full force in the summertime in Iowa. Some have a big event in the spring and then again in the fall. Others run the whole spring, summer, and fall weekends so they can be enjoyed most of the year. 
How many flea markets does Iowa have?
There are at least 30 flea markets in Iowa, but that number can change any given year. But there are dozens across the state to visit for those who enjoy antiquing and looking for a good find.