Des Moines Mercantile Is An Iowa-Proud General Store With An Old-Fashioned Soul
Here at OnlyInYourState, we have a big love for all things local. Not only does this mean exploring state parks and neighborhood restaurants, but it also means, quite literally, shopping local. Supporting local businesses is crucial, especially in the marketplace of online shops and big-box stores in which we find ourselves today, in 2023.
Shopping locally, as it were, is an endangered experience — but in Iowa, there's an old-fashioned store that's the epitome of celebrating the local economy. Des Moines Mercantile is your classic, All-American general store. It's the kind of "one-stop shop" that's since been replaced by the hulking behemoths now found in every American town, suburb, and city. It's a celebration of Iowa-made wares and a place where quality and customer service reign supreme. In short, it's everything we look for when combing the US of A for standout businesses to represent their respective states in this Small Business Spotlight series.
Interested to learn about other unique American small businesses? Our Small Business Spotlight series highlights the often-overlooked work of small business owners across the country, from Maine to Southern California.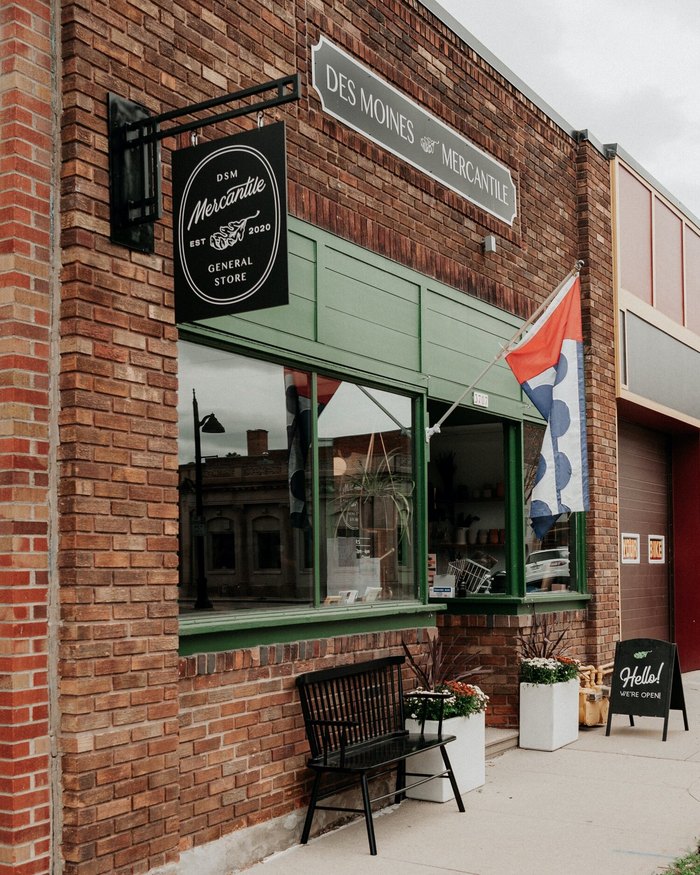 Many thanks to Mallory Richardson, owner of this delightful mercantile in Des Moines, Iowa. Learn more about Des Moines Mercantile at its website, Facebook, and Instagram pages.
Of course, Des Moines Mercantile is just one of many wonderful local businesses in Iowa; please nominate your favorite attractions and businesses for a chance to be featured in an upcoming Only In Iowa article. And be sure to follow Only In Iowa on Facebook and Instagram to learn about this region of the Hawkeye State's most incredible places, attractions, and events.
OnlyInYourState may earn compensation through affiliate links in this article. As an Amazon Associate, we earn from qualifying purchases.
Related Articles
Explore Iowa