10 Unbelievable Iowa Waterfalls Hiding In Plain Sight... No Hiking Required
Have you ever searched for "waterfalls near me" in Iowa? What search results came up? While Iowa is not known for its mountains or rugged cliffs, there are quite a few waterfalls throughout the state that will take your breath away with their peaceful, natural beauty. If you're looking for places to go hiking with waterfalls in Iowa, we've got you covered. Check out these 10 parks with waterfalls in Iowa to get totally zen.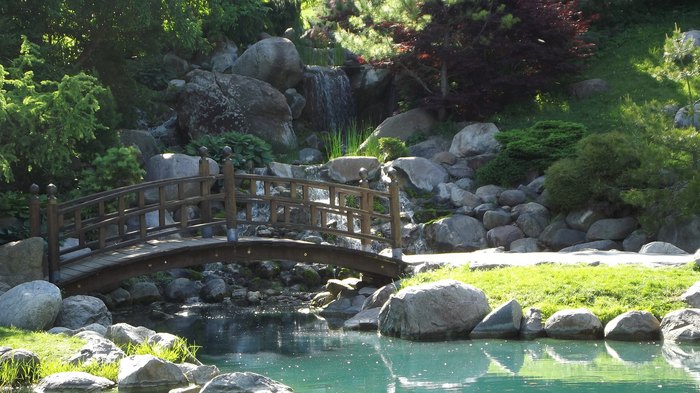 We hope this list helps those of you who have been searching for "waterfalls near me" in Iowa. If you've been to any of these parks with waterfalls in Iowa, let us know about your experiences in the comments. For more Iowa waterfalls, check out these easy-access waterfalls in Iowa. Just be sure to be prepared and bring along some hiking essentials. Learn all about the trails to these waterfalls at AllTrails.
OnlyInYourState may earn compensation through affiliate links in this article. As an Amazon Associate, we earn from qualifying purchases.
More to Explore
The Best Waterfalls In Iowa
What are some waterfall hikes in Iowa?
A waterfall hike in Iowa includes Malanaphy Falls at Pikes Peak State Park.
If you love chasing waterfalls, take a look at our ultimate bucket list for anyone who loves waterfall hikes. At Pikes Peak State Park, there's a trail that will take you behind a waterfall which is an experience in and of itself. A short hike will lead you to Malanaphy Falls along the Upper Iowa River. You're bound to find a waterfall hike to do near you!
What are some of the best kid-friendly hikes in Iowa?
The best kid-friendly hikes in Iowa include:
Wildcat Cave Wildlife Area
Greenbelt Lake Loop
One of the best ways for kids to expend some energy is to take them outside. Better yet, how about a hike where they can explore nature? Some of the best kid-friendly hikes in Iowa will allow families to explore caves like the one at Wildcat Cave Wildlife Area or enjoy water views like the ones found along the Greenbelt Lake Loop.
Are there any waterfall swimming holes in Iowa?
A waterfall swimming hole in Iowa can be found at Beeds Lake State Park.
Sure you can go for a swim at a lake, river, or swimming pool. However, there's something quite magical about taking a dip at a pool that happens to be at the end of a waterfall. Beeds Lake State Park has one such waterfall swimming hole. This spillway is not only beautiful but refreshing to take a dip in on a hot summer's day.
Related Articles
Explore Iowa