Here Are 10 Unique Day Trips In Iowa That Are An Absolute Must-Do
Iowa is a state that is perfect for day trips adventures. Not too big, not too small, the Hawkeye State is *just right* in every way. We've compiled the following list of 10 unique day trips in Iowa that you'll absolutely want to do. Peruse our list, and fill up your calendar with some amazing Iowa adventures!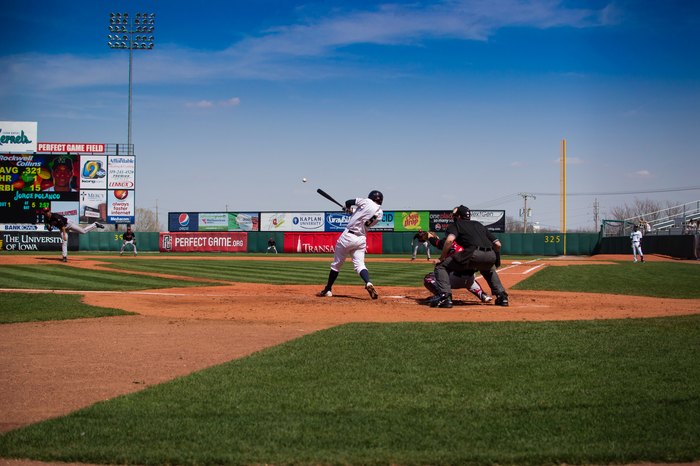 See what we mean? There's so much here in Iowa to satisfy your appetite for adventure. So skip the "day trips near me in Iowa" Google searches, and embark on one of these fun adventures in the Hawkeye State!
And if you find yourself looking for a bigger road trip adventure, here are seven small towns in Iowa that are simply perfect for a weekend getaway.
Address: Adventureland Drive, Adventureland Dr, Altoona, IA 50009, USA
Address: Des Moines Art Center, 4700 Grand Ave, Des Moines, IA 50312, USA
Address: Big Grove Brewery & Taproom, 1225 S Gilbert St, Iowa City, IA 52240, USA
Address: Greater Des Moines Botanical Garden, 909 Robert D. Ray Dr, Des Moines, IA 50309, USA
Address: 205 S John Wayne Dr, Winterset, IA 50273, USA
Address: 715 D Ave, Kalona, IA 52247, USA
Address: Cedar Rapids Kernels, 950 Rockford Rd SW, Cedar Rapids, IA 52404, USA
Address: Iowa Speedway Drive, Iowa Speedway Dr, Newton, IA 50208, USA
Address: Iowa Wine Tours Inc, 427 Shinoak Ct, Dubuque, IA 52003, USA
Address: National Hobo Museum, 51 Main Ave S, Britt, IA 50423, USA
Day trips near me in Iowa
September 13, 2021
What are some more fun day trips in Iowa?
Can't get enough day trip adventures in the Hawkeye State? We don't blame you! How about visiting one of the state's oldest general stores? The New Providence Hardware Store harkens back to 1863, during the height of the American Civil War. Much of the store has been preserved from its original days; for example, non-electric cash register will greet you if you make any purchases! Although you can't buy wagon wheels here anymore, you can find quality and reliable hardware, home decor, and farm supplies at this delightful Iowa general store. If you're in the mood for an exhilarating day trip in Iowa (not that historic general stores can't be thrilling!), you'll absolutely want to head over to Urban Air Trampoline and Adventure Park in Ankeny. Picture 30,000 square feet of space (yes, you read that correctly!) filled with human-size, brightly colored dominoes stacked together as a climbing challenge. This is the magic of this indoor adventure park, and it's an epic day trip for all Iowa thrill seekers!
What are some must-visit attractions in Iowa?
Most people don't realize that Iowa is a naturally beautiful state. We're so much more than cornfields and wide, open spaces! If you take the time to look around, you'll see that our state is full of amazing natural wonders like nothing you would ever expect. From towering bluffs formed by ancient glacial deposits to magical and cavernous caves, Iowa has so much to offer. If you need proof, just check out these 10 incredible natural wonders in Iowa.
What are some unique places to visit in Iowa?
If you're looking for a unique, only-in-Iowa adventure, you'll want to head to these 10 places. From the Upper Iowa River to the Loess Hills Lavender Farm, Lovers Leap Swinging Bridge to Siewers Spring, Iowa is full of off-the-beaten-path adventures sure to satisfy your appetite for wanderlust!
Address: Adventureland Drive, Adventureland Dr, Altoona, IA 50009, USA
Address: Des Moines Art Center, 4700 Grand Ave, Des Moines, IA 50312, USA
Address: Big Grove Brewery & Taproom, 1225 S Gilbert St, Iowa City, IA 52240, USA
Address: Greater Des Moines Botanical Garden, 909 Robert D. Ray Dr, Des Moines, IA 50309, USA
Address: 205 S John Wayne Dr, Winterset, IA 50273, USA
Address: 715 D Ave, Kalona, IA 52247, USA
Address: Cedar Rapids Kernels, 950 Rockford Rd SW, Cedar Rapids, IA 52404, USA
Address: Iowa Speedway Drive, Iowa Speedway Dr, Newton, IA 50208, USA
Address: Iowa Wine Tours Inc, 427 Shinoak Ct, Dubuque, IA 52003, USA
Address: National Hobo Museum, 51 Main Ave S, Britt, IA 50423, USA