Play With Wolves At This Remarkable Animal Sanctuary Hiding In Indiana
There is an extraordinary attraction in Brookville, Indiana that you won't find just anywhere. If you've ever had the desire to get up close and personal with wolves, then this might be the perfect chance! The wolf sanctuary in Indiana known as Wolf Creek Habitat is a special animal sanctuary that lets guests visit with the wolves for a most memorable adventure. Few Hoosiers know that this wolf rescue even exists, let alone the fact that they let you be part of the pack. Take photos and get to know these majestic creatures on a more personal level. Scroll on to learn more.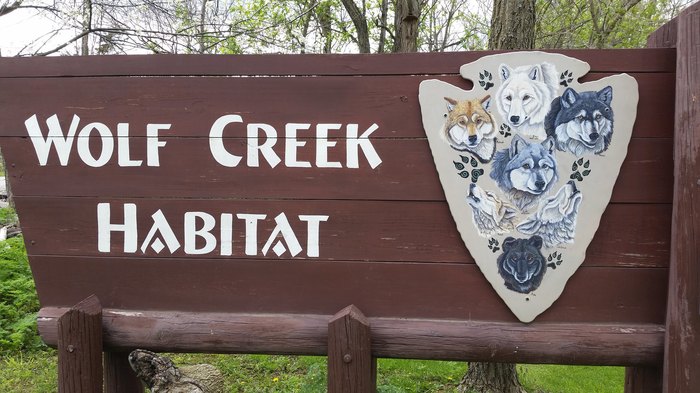 You can learn more about Wolf Creek Habitat, including the current operating hours, on its website or Facebook page. If you've ever been to this wolf sanctuary in Indiana, we'd love to hear from you. Please share your experiences and photos with us below in the comments.
Also, if you really love animals, check out these 15 photos of wildlife in Indiana that will drop your jaw.
Address: 14099 Wolf Creek Rd, Brookville, IN 47012, USA
OnlyInYourState may earn compensation through affiliate links in this article.
Wolf Sanctuary In Indiana
March 12, 2021
Are there any animal encounters in Indiana?
Beyond the animal sanctuary we mentioned above, what are the other unique encounters you can expect to find in the state? Animal encounters in Indiana are some of the most spectacular experiences you can have, especially with your entire family, whether it's visiting with kangaroos or playing with goats! At Wilstem Ranch in Indiana, you can actually visit with kangaroos, a most exotic animal you wouldn't expect to find here. At over 1,000-acres, this ranch is huge, and one of the only places in the state where you can actually pet a kangaroo! Meanwhile, you can also learn all about goats when you visit Goat Milk Stuff in Scottsburg, Indiana.
What unique tours in Indiana can I take?
Touring animal farms in Indiana is a fun way to see a different side of nature, but what about the other tours you can take? Indiana is filled with interesting things to do and see, with tours that run the gamut of exploring unique factories, to taking an underground cave tour. If you want to see for yourself what types of tours you can take, then check out this list of the 12 best Indiana tours that will be most unforgettable.
What are the most unique things to do in Indiana?
We love uncovering lesser-known, unique things to do in Indiana, especially for residents who have been in the state for quite some time. While more popular attractions like the Indianapolis Motor Speedway and Indiana Dunes get a lot of attention, it's those hidden gem attractions that deserve a visit, too. Check out these 11 attractions in Indiana that not enough people know exist.
Address: 14099 Wolf Creek Rd, Brookville, IN 47012, USA
OnlyInYourState may earn compensation through affiliate links in this article.