Get Ready To Bundle Up, The Farmers Almanac is Predicting Unreasonably Cold Temperatures This Winter In Indiana
Wouldn't it be awesome to have something like a crystal ball that could tell you exactly what the upcoming year held, even if just for the weather? Wouldn't it be cool to know weeks ahead of time just what winter has in store for us? Well, unfortunately, there's nothing of that sort really available, but the next best thing might just be the old-school solution: the Farmers' Almanac. There is no way to accurately forecast weather patterns more than, say, a few days or so out, but it is a lot of fun to thumb through the Almanac and make notes of their predictions. It's even more fun to keep checking throughout the season to see whether or not it was spot-on. Here is the Farmers' Almanac winter weather forecast for Indiana in 2022-2023: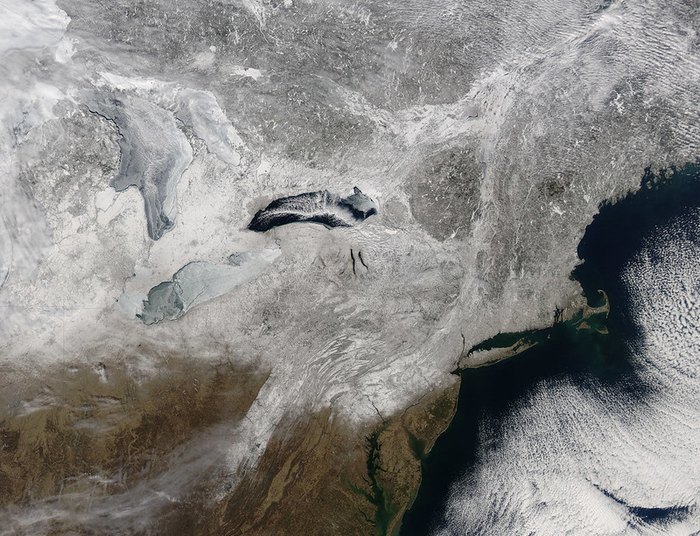 If you'd like to check the Farmers' Almanac winter forecast for Indiana out for yourself, make sure to visit the official website! Now, how about some information about the worst snowstorm in Indiana history?
OnlyInYourState may earn compensation through affiliate links in this article.
Farmers' Almanac Winter Forecast For Indiana
August 25, 2022
What is Indiana in the winter like?   
In two words: pretty cold. And by that, we mean it's both scenic (pretty) and cold (very). On average, winter in Indiana lasts about three months; temperatures begin rapidly cooling come September and October and by November it's chilly with snow flurries. Sometimes we can even get some epic snowstorms in Indiana during months you wouldn't expect – like October! The coldest time of year is typically in January, when the average highs around the state don't climb higher than 37 degrees (which we suppose is still better than below freezing). That being said, the weather might be cold, but the folks here in the Hoosier State are not. Winter has a glow to it that can't quite be expressed unless you've experienced it.  
Is Indiana a good place to visit in the winter?   
Despite the cold? Absolutely! There are so many things to do in Indiana during the winter – but more on that in a moment. What makes the Hoosier State a wonderful place to visit in winter? Well, winter in Indiana is a particularly photogenic time – we love doing things like visiting awe-inspiring frozen waterfalls in Indiana and doing some truly refreshing cold-weather hikes in Indiana, too.  There are some delightful small towns that turn into winter wonderlands every year (if you've never been to any of the famed Christmas towns in Indiana, you're missing out). The overall sense of cheer here during the winter is palpable. Seriously, if you can visit in the winter and enjoy it, you belong here.  
What are some fun things to do in the winter in Indiana?   
Our favorite topic! Turns out, there are plenty of fun things to do in Indiana during the winter. Attend one (or many) of the downright magical winter festivals in Indiana, and then embark upon one of the hiking trails in Indiana that's at its best during the chilly season. You can find some truly epic snow tubing hills in Indiana, and now's a great time to embark upon a road trip or two (just be careful of ice on the roads, of course). Indiana in the winter is a special time – we think you'll love it if you're already a fan of Indiana!  
OnlyInYourState may earn compensation through affiliate links in this article.