The Indiana Ghost Story That Will Leave You Absolutely Baffled
There are plenty of haunted places worth exploring in the Hoosier state, from tunnels and bridges to cemeteries and libraries. While we have no shortage of Indiana ghost stories, no ghost story is as endearing or baffling as this particular tale. Indiana Dunes National Park is an amazingly beautiful place, but did you know that it's home to its very own ghost?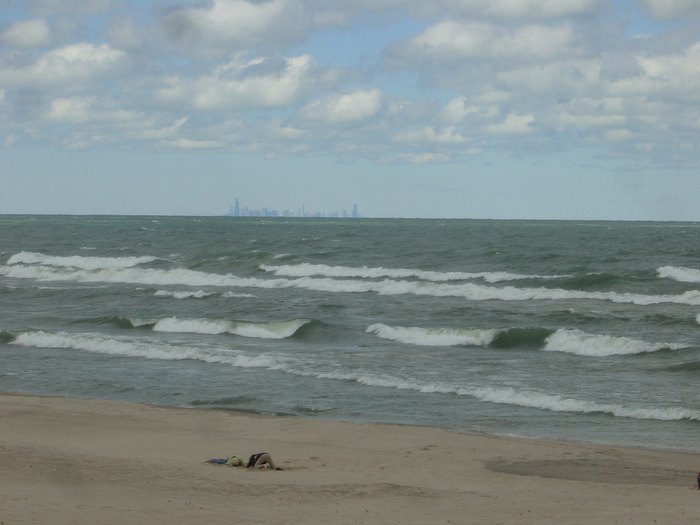 What were you told about the Indiana ghost story of Diana of the Dunes? Do you have any spooky Indiana ghost stories you like? Tell us about them in the comments.
For more haunted Indiana, check out the ultimate haunted road trip across the Hoosier state.
OnlyInYourState may earn compensation through affiliate links in this article.
Indiana Ghost Stories
October 18, 2021
Where can I go ghost hunting in Indiana?  
Indiana is a state with PLENTY of options for ghost hunters, no matter their experience level. In fact, there are plenty of local businesses who allow ghost hunting on their grounds – some folks even offer full-blown ghost tours! For example, some of the places that offer ghost hunts include Fort Knox and the old Rotary Jail Museum. Local companies offering professional ghost hunting in Indiana include companies like UnseenPress, which offers a plethora of creepy options for those hoping to see a real ghost. There are tours like the Anderson Ghost Walk, the Noblesville Ghost Walk, the Chatham Arch Lockerbie Ghost Walk, and more. For more information about UnseenPress, their tours, and everything you'll need to plan a ghost hunt of your very own, take a look at this helpful article.  
What are some notoriously haunted places in Indiana?  
Indiana is home to plenty of old-school hauntings. It's almost as if you can't visit any town or city and not come across a ghost story or two – or ten, or more, depending on where you end up! Some of your options include the old Schenck Mansion, which is said to be haunted by a spectral lady in white. You'll find it in Vevay. Another notorious Indiana haunt is the entire grounds of the world-famous French Lick hotel, which is an elegant but creepy testament to the Hoosier State's haunted history. In Madison, you'll find the old Ohio Theatre, which is said to be haunted by strange floating lights, and in Avon, you'll find a creepy haunted bridge. Indiana is also home to a few haunted cemeteries, like Elizabethtown Cemetery in Delaware County and Memory Gardens in Rensselaer. The creepy possibilities are endless; you just need a little imagination!